The re-arrest of Nnamdi Kanu by the federal government has generated controversy and heated up the polity. Film maker Dickson Iroegbu bares his mind on the pros and cons of having the IPOB leaders back in Nigeria to continue his trial. Excerpts: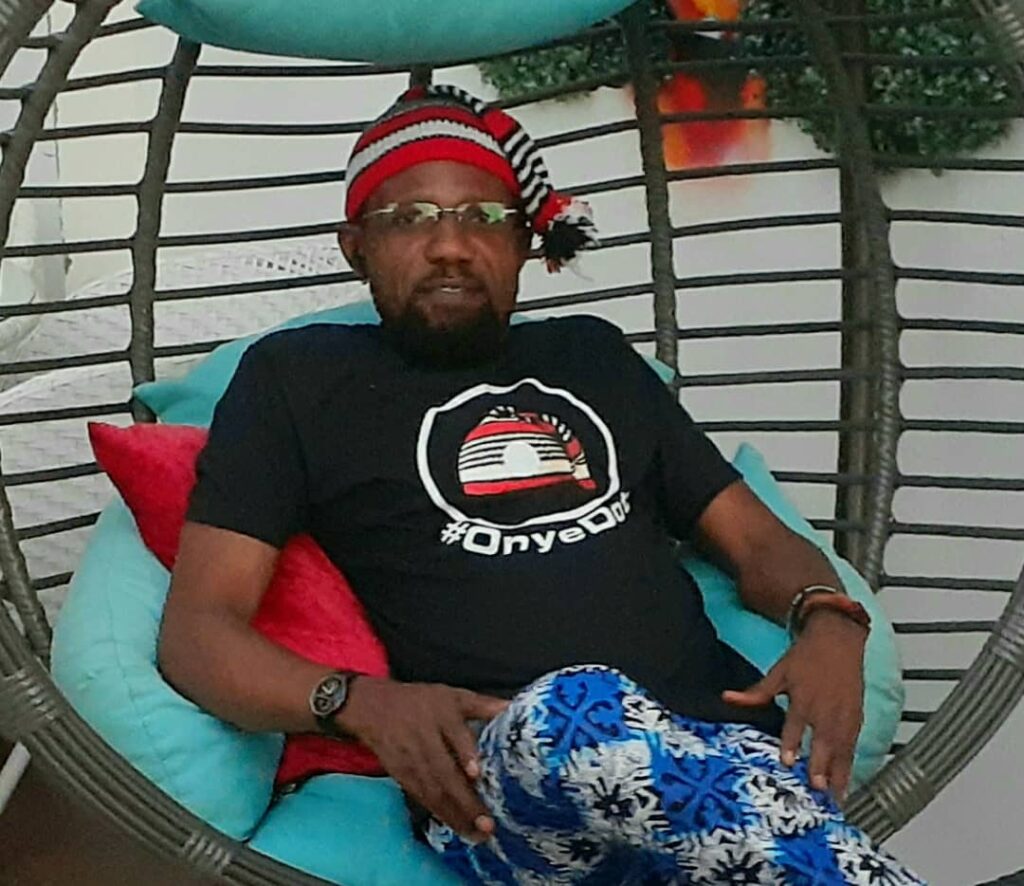 What is your position on Nnamdi Kanu's re-arrest by the federal government?
The government of President Buhari has clearly affirmed that the kidnapping of Nnamdi Kanu and his re-arraignment in court confirms the feeling of south easterners that Buhari hates the Igbos. It is a personal thing that has nothing to with Nigeria. The way he announced to the world that he intercepted Kanu with assistance from Kenyan government is so sad. The Kenyan government has dissociated itself from the kidnap. It is not a re-arrested but a kidnap. Nnamdi was abducted by the Federal government via illegal means. IPOB has been peaceful protesters but they were killed in their numbers even though they are not violent. Their mission was clearly stated which is to secede from Nigeria. Federal government proscribed IPOB and declared them terrorist.
You don't want to look at it from the prism that Nnamdi Kanu is a wanted man?
Wanted by who?
By the state!
The man was granted bail and there were conditions attached to the bail which he never defaulted. However, few days to his arraignment in court, the government sent the military to terrorize his community. People were killed and maimed in his father's house. So, you expect him to sit down there and get killed too? It is laughable for anybody to say he is a wanted man. The government should have waited for him to appear in court. The military invaded his father's house and killed people. His parents died because of the trauma of that invasion. By every means, Nnamdi Kanu never jumped bail. Federal government attempted to kill him.
Don't you think he should have handed himself over to the law?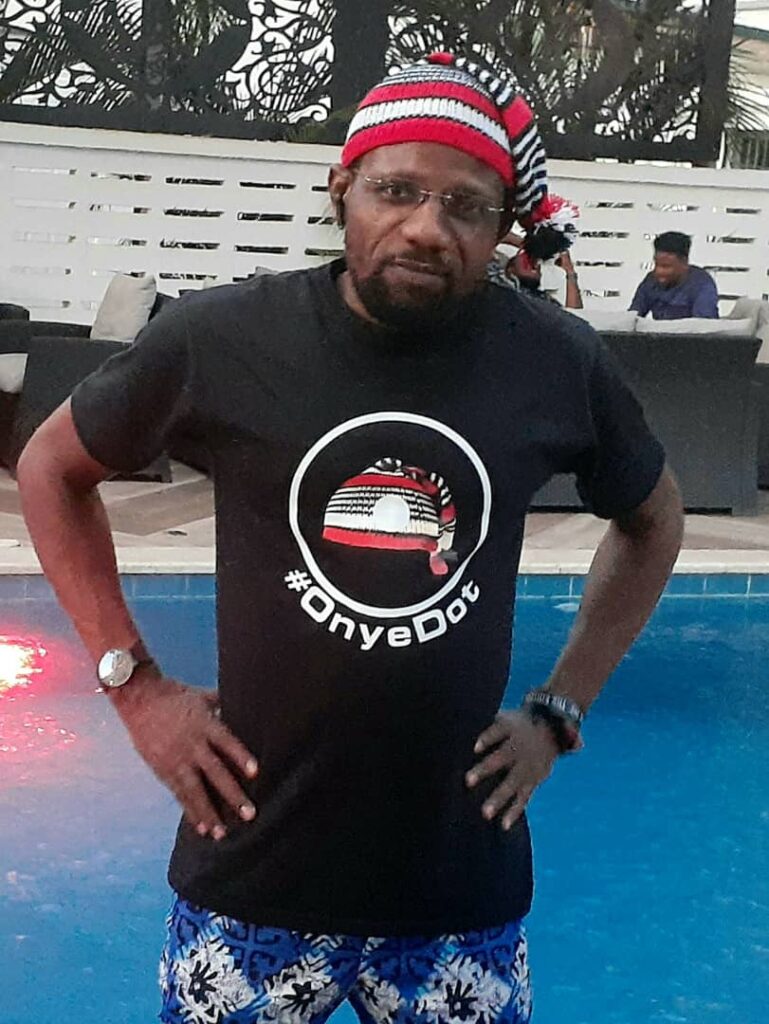 Over to who? To the people who wanted to kill him.
He should have gone to court instead of absconding…
He had a date in court but you invaded his community and killed people in their numbers. Then you want him to present himself to the law. To people who wants to kill you? No sane person does that.
You believe Kanu did the right thing by jumping bail?
He did not jump bail. The army wanted to kill him and he ran for his life!
He put Senator Enyinnaya Abaribe in trouble and his bail sum a N100m was forfeited?
He did not! The government sought for every means to implicate Abaribe. They shot themselves in the foot. Senator Abaribe told the court that the government should produce Nnamdi Kanu and finally they have produced him. Let Kanu have his day in court. I hope the government will not act funny. Let the law take its course.
Lai Mohammed told the media that Nnamdi Kanu was living a lavish lifestyle, flying private jets and wearing designer cloths while exile?
Is it Lai Mohammed's money or Federal government resources? Is Nnamdi Kanu a government official or contractor? It is not his business. Kanu is not alone in this struggle for justice, equity and fairness in Nigeria. Some of us are directly involved in this struggle. The right to self determination cannot be denied any citizen. Buhari cannot be above the state. The constitution of Nigeria guarantees freedom of expression and movement of people not cows. It is very sad that instead of speaking for the people of Nigeria, Buhari's government is speaking for cows. They have failed woefully. Government has failed providing for security and welfare of the citizens.
Apart from Governor Ortom of Benue State and Wike of Rivers State, no south east governor has reacted to Nnamdi Kanu's re-arrest?
It's a shame. We lack political leaders in the south east. Our governors have shown that we don't political leaders in the south east.
What OHANEZE Ndigbo?
Ohaneze, Nzuko Umunna and other socio-cultural groups in the south east has spoken up about this matter. Every Igbo man that is really Igbo has spoken up. That should tell the government that Kanu is not alone in the call for self-determination. You treat me badly and expect me to stay. I hope Buhari manages this matter very well so he does not set this country ablaze. Look at what they did to Sunday Igboho. How can you invade his house and kill people?
Don't you think FG did that to show that they are not only against Igbos?
How come he has not done that to Fulani herdsmen? It is on record that Buhari's government uses our commonwealth to rehabilitate Boko Haram members who were caught in the act of killing Nigerians and the army, gave them stipends and put them back in the society. Buhari captured Nnamdi Kanu, invaded Sunday Igboho's house but he couldn't capture Shekau, the Boko Haram leader. We have videos of herdsmen who killed people going about scot-free. Abubakar Gumi is moving about freely with DSS, police and army, sitting and meeting with bandits, asking for pardon for them and Buhari is considering it.
There are insinuations of zoning 2023 presidency to the South-South in particular by Buhari?
Buhari should do whatever he likes. We are holding on to 2023 as a defining moment. Every Igbo man that has not supported Nnamdi Kanu is waiting for 2023 to prove that we are part of Nigeria. We can assure the government that we will eventually leave Nigeria if we don't get Igbo presidency by 2023. Take that to the bank. The political solution is to allow Igbo to take a shot at the presidency. Justice, fairness and equity is all we ask for. Buhari can zone 2023 presidency to Goodluck Jonathan but Buhari does not own Nigeria. Look at the hunger in Nigeria right now because farmers can no longer go to their farms. Look at the economy of Nigeria? Buhari has failed in all ramification.
What is the best option for Nigeria? Is it restructuring or break up?
I have always proposed that dialogue is the best option. It is the antidote for any problem. This is the time for everybody to agree that Nigeria must be restructured but unfortunately, we have a rubber stamp National Assembly. They are not representing Nigeria. It is not too late for dialogue because every war ends at the negotiation table. Nnamdi Kanu's re-arrest is a good omen because he cannot fight from outside. It is good that he is here with us.
So, you are happy that he was re-arrested?
Buhari should stop this state sponsored terrorism against Nigerians.
What do you make of Joe Igbokwe's reactions since Nnamdi Kanu was brought back to Nigeria?
I hope you don't misunderstand me. I ma not rejoicing over the abduction and re-arraignment of Kanu. The point is that is has happened. Joe Igbokwe is showcasing Ignorance. Only a fool abandon's his root and stand against his kinsman. It is so disgusting. However, we are republicans by nature. With time, Igbokwe will realize that he has been fooling around all the while. History will judge him for reacting to his kinsman in such irresponsible manner. He is only concerned about his stomach and is observing table manners in stupidity.
Finally, can you compare and contrast Ohaneze Ndigbo and Nzuko Umunna?
There is no competition between them. Nzuko Umunna is an intelligentsia arm of the Igbo nation. We simply help to engage differently. We identify clearly with the fact that Ohaneze is the apex socio-cultural organization of Igbos. We are not competing, rather we complement the activities of Ohaneze Ndigbo. Nobody should believe otherwise.