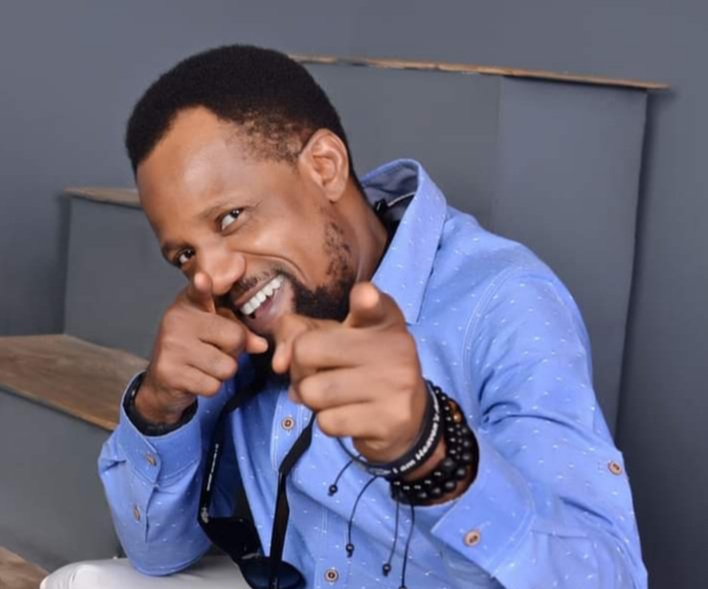 Film maker and presidential aspirant Dickson Iroegbu weighs in on the trending and controversial death of the billionaire CEO of Super TV, Mr. Usifo Ataga in the hands of his girlfriend is this interview. Excerpts:
Is there anything wrong with a man keeping a concubine?
I don't know how the society will view my take butI will be very honest as a student of both history and the Bible. Solomon had 700 wives and 300 concubines. His father also had plenty wives. Our father Abraham was even offered a concubine by his wife. Africans have copied the western culture in all ramifications. The Bible made it clear that he who desires the office of a Bishop must be the husband of one wife. If a man does not desire that office, that discipline does not apply to him. If a man makes a choice to have more than a wife, there is no problem. However, it is folly for a man to keep a concubine that will destroy him like in the case of Chidinma. It is unfortunate that the late CEO of Super TV ended the way it did. I smell something fishy in the murder case.
With such a beautiful and successful wife, do you think it was right for him to be sleeping with side chicks?
This has nothing to do with beauty or success. And this is not about me finding him guilty or not. By the African culture, it will be harsh to judge a man who had the capacity to marry many wives. It will be too much of me to sit on God's judgment throne to judge him. I will not judge him because you don't know what he saw in the side chick. Most people are living in the closet. However, I think the society has been hostile to men.
How? Is it no longer a man's world?
It is a man's world really but it has been hijacked by feminists. That's why a lady will stab her man to death. If you follow a man to his hotel room, I am sure that both of you must have had an understanding. The girl is an adult. She is about 21 years old. She made a choice and was influenced by the class of the man. Every man wants to be a ladies' man and every woman is looking for her kind of man. By the position of the late Mr. Ataga, he has what women want which is money, fame and power. I am not bringing religion into this. I am being an African here. The society of today is a lot more hostile to men. The woman's world is well defined. Men are polygamous by nature. Every man is a hunter and the woman is the hunted. A rich man goes hunting always.
Don't you think there are some dangers in hunting women who are far below your class?
What is class here? She is a beautiful girl! It all depends. The rules apply naturally. What does a man want? A man is looking for respect from his woman not class, education or income. If you are educated but you lack respect for your man, you will lose the man. That low level is by choice. The man is no longer here to speak for himself. It all boils down to what a man wants. He can be a president, educated, billionaire etc. Dangote had his butt exposed on social media by some girl. They wanted to blackmail him. Buhari's is about 30 years older than his wife. It is well established that the young lady is an adult having an affair. How it got to the level of taking the man's life is what we don't understand. The full weight of the law should apply here. Chidinma is a modern-day Delilah.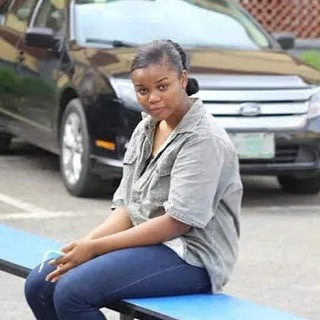 Some people are blaming parents who fail to cater to the needs of their daughters because Chidinma needed money to pay her school fees.
Well, it is neither here nor there. The society is suffering today because of the failure of the family unit. Most fathers are absent at home. The pursuit of money and leaving the children to fend for themselves is not acceptable. There is a vacuum no doubt. However, nothing can justify murder. I will not make any excuse whatsoever for Chidinma because she is an adult. She must take responsibility. We are yet to know the whole truth. This is a dent on the family. Parents must live up to their responsibility. Looking for school fees and killing a man can never be justified. You have no right to take human life especially somebody you willingly followed to an apartment. She was not abducted. She must face the full wrath of the law. Parents should learn from this incident. I hope the lessons of this particular event will be learnt by families and the society.
What will say to the family that has just lost their breadwinner?
Well, it is very sad. The late CEO of Super TV is no longer here to speak for himself. It is very unfortunate. However, life must go on because life is for the living. My condolences to the family. I ask to those that love him to forgive him. He has not committed anything that other man doesn't do. It is very unfortunate that he paid with his life. Let nobody hold it against him.