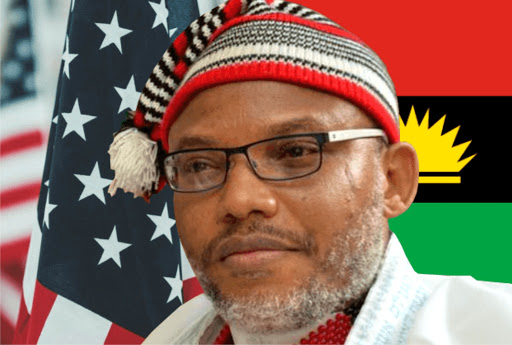 Igbo socio-cultural group, Ohanaeze, has criticized a coalition of Northern groups for placing a bounty on the leader of the Indigenous People of Biafra, Nnamdi Kanu.
The Ohanaeze Publicity Secretary, Alex Ogboannaya, stated this in an interview with Punch, adding that the northern groups should instead place a bounty on their ravaging Fulani herdsmen and bandits as well as the Boko Haram.
It will be recalled that a coalition of 75 northern groups, under the aegis of the Northern Consensus Movement, had on Thursday placed a bounty of N100million for anybody who could provide information on Kanu's whereabouts and assist his arrest by law enforcement agencies.
Ogbonnaya said, "I congratulate the Northern Coalition Movement for thinking about Nigeria, but if they want to be fair, they should place N100m bounty on the heads of leaders of Boko Haram, Fulani Herdsmen, ISWAP, and other non-state actors, who are known to be terrorists. As you know, Ohanaeze does not agree that the Indigenous People of Biafra is a terrorist group.
"Nnamdi Kanu is not the issue here. There is a major issue of selective justice when you focus on one and leave another.
"Igbos all over have been complaining of injustice. No matter the millions of dollars placed on Nnamdi Kanu, it cannot stop agitation from the South-East."
He blamed the issue of agitations on the deficiencies of the President, Muhammadu Buhari.
He said when all the appointments are being manned by one section, that does not show federal character.
"What the region needs are justice and peaceful dialogue with the Federal Government. If this is done, all these issues of agitations and secession coming from the region will cease.
"Our advice to the NCM is to direct their agitations to the appropriate authorities," he added.