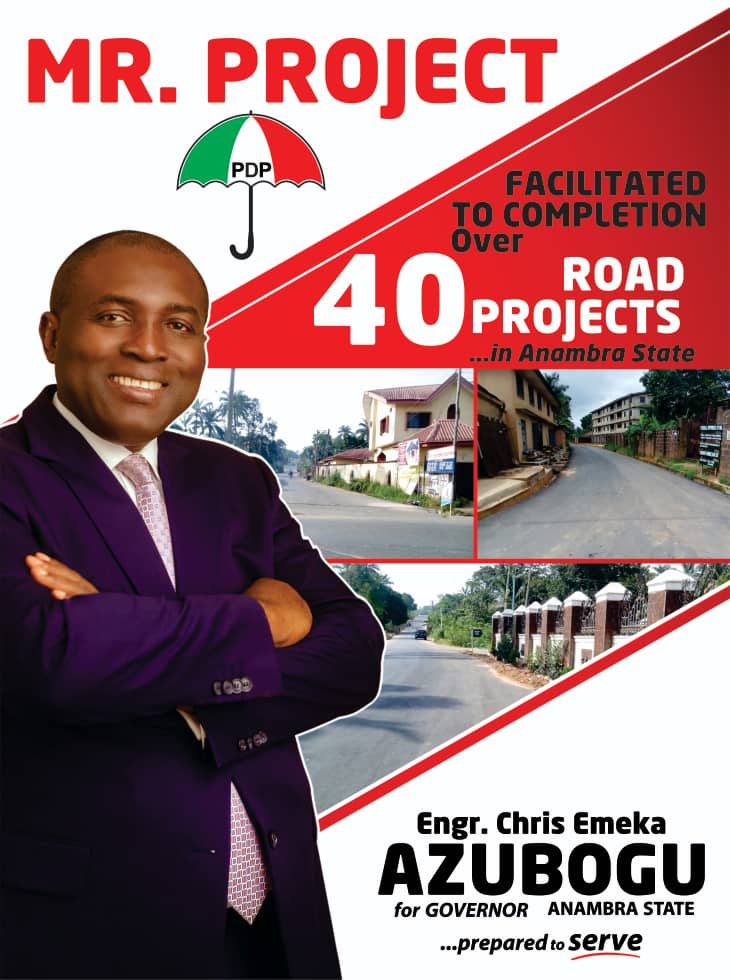 Engr. Chris Emeka Azubogu has assured that, as governor, he will open new chapter for Infrastructural Development in Anambra State by way of road construction and reconstruction in order that the state environmental, social and economic activities assist growth of all other sectors. He isn't just making wild promises. He has already attracted, as a Federal Legislator, over 40 road projects across the 21 LGAs.
This is a man fully committed to constructing access roads to every area, however remote, in dear state!
PDP DELEGATES, MR. PROJECT IS YOUR PERFECT MAN FOR AN ASSURED FUTURE.