Award winning film maker and presidential aspirant, Dickson Iroegbu in this interview expresses his disgust over the comparison made by the Attorney General of the Federation Abubakar Malami as regards ban on open grazing. He also tackles Atiku Abubakar for cautioning the southern governors over the same matter. Excerpts:
Let's start with the Asaba Declaration. Do you think it makes sense for the Southern governors to ban open grazing in their region?
It is not just about making sense. It is something that should have been done a long time ago. Southern Nigeria has over the years behaved like a conquered people and second-class citizens of Nigeria while the northern Nigeria carries themselves as the owners of Nigeria. That is wrong. Maybe this is possibly why there is so much inequality in the country. I thought the Asaba Declaration was a joke until I checked and saw that all the 17 governors of Southern Nigeria were involved. It was officially an understanding amongst the governors that the meeting should hold and ban open grazing. This is the greatest bold step taken by the political leaders from Southern Nigeria. Since the inception of Buhari's government in 2015, what has dominated the media is cow stories. The Southern Nigeria are the biggest customers of this cow business. We consume beef more than the north. If the customer is king, how come Southern Nigeria has not been accorded fair treatment? It simply means that north believes that they are the owners of Nigeria and we are their subjects. If Nigeria will succeed, it cannot be without the south. The resources that sustain Nigeria comes from Southern Nigeria. The north appears to be the spoilt child and a set- back for Nigeria. For me, I commend the action of the southern governors and I thank God that the Ondo State governor has replied the Attorney General of Nigeria for his careless comments on the Asaba Declaration even though I now regard him as Attorney General of Northern Nigeria. I look forward to more steps by the southern governors. I know all of this is about 2023. I will plead to the southern governors to begin to look for a way politically so that we don't miss 2023. Power must go to South East Nigeria in 2023. That way, the north will not continue to set Nigeria back. Justice and equity must be served. The governors must take it further by defending South East Nigeria to take over the mantle of leadership and prevent the north from throwing in seed of discord. Asaba Declaration is a good step in the right direction.
What is your take about the Attorney General of the Federation comparing open grazing of cows and spart parts trading?
It's a shame. It simply affirms that those who are calling for the separation of the office of Attorney General and Minister of Justice are very correct. The Attorney General ought to be the chief law officer of all Nigerians while the Minister of Justice is a political appointment. Abubakar Malami has cleared proved that he is more interested in politics than the business of rule of law. It is a disgrace that a Senior Advocate of Nigeria will associate freedom of movement to cows. The freedom of movement as enshrined in the constitution of Nigeria is for human beings not cows. It is not for animals. This exposes the underbelly of Buhari's government. Buhari does not care about Nigeria. He only cares about Northern Nigeria. Buhari cares more about his pets which is cows than the Nigerian people and that's what Malami has defended on National television. Malami has just spoken the mind of Buhari. He is the Chief Law Officer of Buhari's government. He has given us an insight of what Buhari represents. I have always told people that restructuring will not come from Buhari's government. Buhari is not interested in restructuring. Malami made it known in that interview. We do not have Attorney General of Nigeria rather Attorney General of Northern Nigeria. The Buhari government clearly is interested in the division of Nigeria. The accusation of secession against IPOB, Oduduwa and others is not true. It is Buhari that has moved the northern Nigeria out of Nigeria and the earlier we realize this, the better. Buhari should be the person accused of dividing Nigeria. They are on a mission to break Nigeria and the Southern Nigeria will not allow this plot by Buhari, Malami and his cohorts to divide Nigeria. Buhari should be held responsible for the breakup of Nigeria.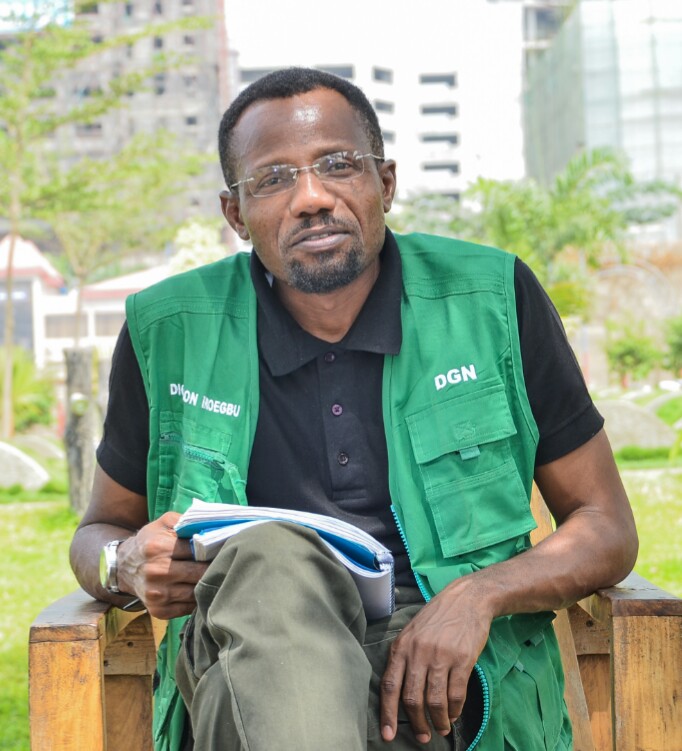 Are you saying that Malami's statement is provocative?
It's a very provocative statement. Malami has just reasoned like a cow. Malami has confirmed that Nigeria is a zoo as Nnamdi Kanu has always insinuated. Malami spoke for cows, for animals instead of human beings. He prefers Nigerians to be killed while cows are given free movement. How come there is food shortage in Nigeria? It is because farmers cannot find peace. They cannot go to their farmers without getting killed or raped by herdsmen. The cows destroy farms while herders maim, kill and rape and the federal government whose primary duty is security and welfare of the people will rather defend terrorists. Malami's statement is not just provocative, its an affirmation that Buhari's government is on a destructive mission. The northerners who mean well should meet with their southern counterparts to find a way and save Nigeria. I do not subscribe to the demonization of the entire Fulani as terrorists. Buhari has succeeded in demonizing Fulani people. We have lived together for years and it has never been this bad. The problem we have is Buhari and not Fulani tribe. If Malami has any modicum of self-respect, he should tender his resignation letter. He has misfired and completely goofed in that interview. I expected Seun Okinbaloye to engage him further when he compared open grazing with spare parts business. How much does cattle rearing bring to the Federation account? It is just pure hatred against the Igbo people. Buhari and his co-travelers hate the south east and it is no longer hidden. That is what Malami expressed on National television and it is a shameful act.
Atiku has also called on the southern governors to thread with caution as regards the Asaba Declaration?
Ambition has a way of beclouding good reasoning. Atiku's presidential ambition is what is speaking not the Atiku that is pragmatic. When I read Atiku's tweets about the Asaba Declaration, I was taken aback. Is it possible that Atiku and Buhari are in this together? Because they are both Fulanis. He never told Buhari to thread with caution. He is talking to southern governors who are the representatives of their people. It is a shame. Atiku is not different from Buhari. They are both bigots, extremists and they are not lovers of Nigeria. Atiku wants to secure that cult following that Buhari enjoys in the north. That's what he is trying to gain. However, I do not take for granted the fact that most of them are involved in the terror that exist in this country. How much is AK-47 that herders are carrying about like cutlass? Somebody is funding the herders. One day, we will get to know those who are behind the insecurity, banditry and violence in Nigeria. By that statement, Atiku is not qualified to lead Nigeria. We thought he understood the dynamics of Nigeria when we supported him in 2019. It is very clear now that Atiku is not qualified to become president of Nigeria. We should never make the mistake of moving from Buhari to Atiku Abubakar.
Finally, what is the next step for the Southern governors in terms of securing the lives and properties of people in their region?
The pressure has to be sustained. I am happy that legislators from Southern Nigeria endorsed the Asaba Declaration. They should do more. I maintain that the solution to Nigeria's problem is political and the Southern Nigeria leaders are better positioned to solve the problem. They should rally round south east to produce a candidate for the 2023 presidential elections. Power must come to the south and it must be the south east. South west and South south have enjoyed power. That way, the north will realize that it is no longer business as usual. Outside that, the meetings will just be another political jamboree.