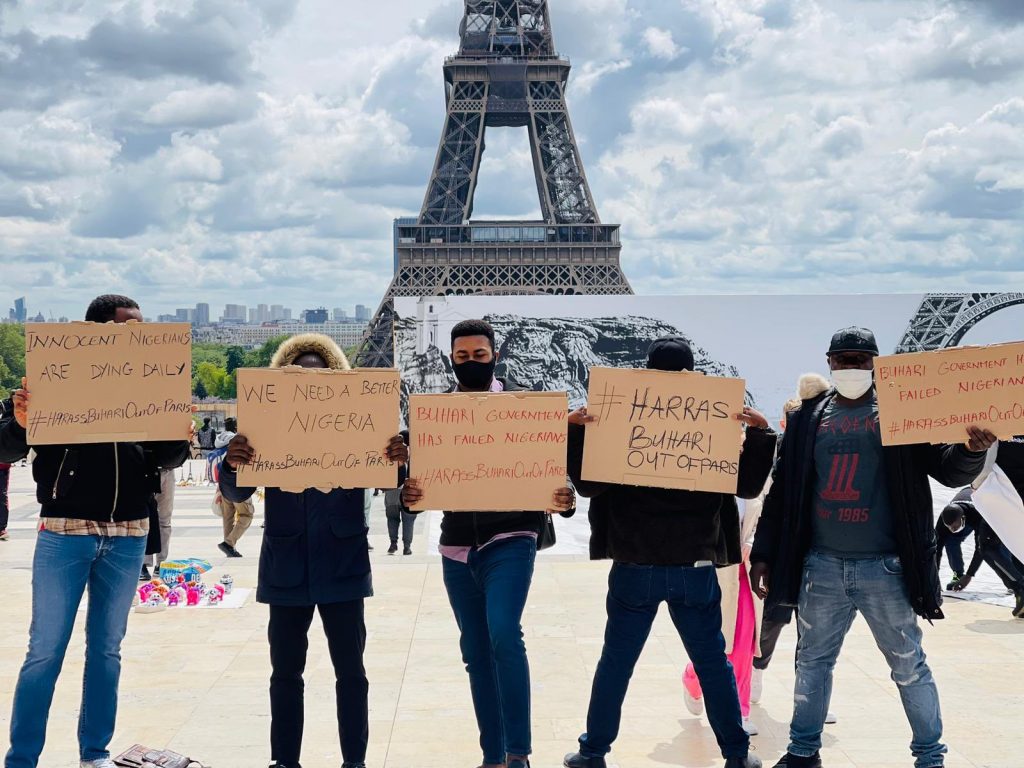 A group of Nigerians led by former presidential spokesman, Reno Omokri are currently protesting at the Eiffel Tower in Paris.
Omokri had called for the #HarassBuhariOutofParis protest in the wake of Buhari leaving Nigeria for Paris on Sunday to attend the African Finance Summit.
The protesting Nigerians are angry that President Buhari left the chaotic state of Nigeria burning with insecurity and failed leadership, only to attend the Africa Finance Summit In Paris, France in a four-day visit.
"Get ready to join us today for #HarassBuhariOutofParis by 12 noon Paris time, at the Temporary Exhibition Centre, front of the Eiffel Tower. Buhari can't be globetrotting, while Nigeria is drifting. He should goback and fix Nigeria! And if he can't do it, let him honourably resign", Reno Omokri tweeted.