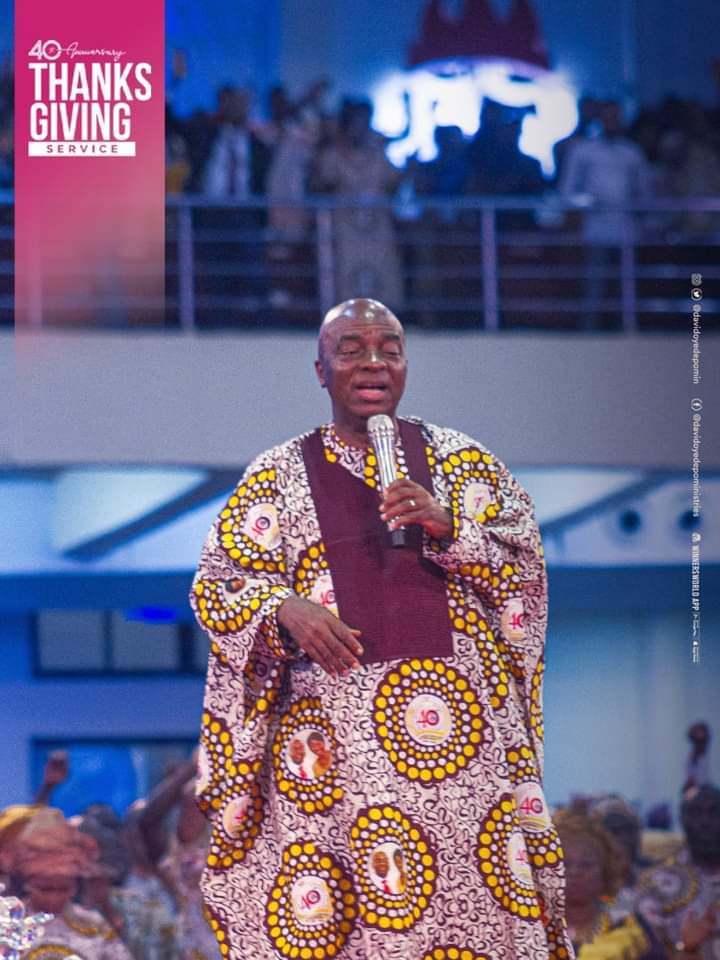 Presiding Bishop of Living Faith Ministries, David Oyedepo has again restated his stand on COVID-19 vaccine.
He reiterated during a Thanksgiving service to mark the ministry's 40 years anniverssary on Sunday that COVID-19 vaccine must not be mandatory for citizens of Nigeria.
"If you want the vaccine, you can go for it, but don't allow anyone to force you to take it. Nobody has the moral right to force you to take it." Bishop David Oyedepo you said while preaching on the Power of Thanksgiving.
He also stated that: "At the beginning of the covid-19 plague scientists predicted there will be no burying space because the death toll will be too high. They were deadly disappointed. Africa remains the least recorded of casualties of covid19"
Living Faith Church aka Winners Chapel clocked 40 years in the month of May, 2021.