There was panic Sunday morning as the 9.am mass was about to be concluded at Saint Mary's Catholic Church Nyanya Abuja.
Unknown gun men had gathered outisde the church premises and made attempts to gain entrance before security operatives stopped them. There was several gunshots as the officiating priests hastily alerted the worshippers about the presence of the hoodlums.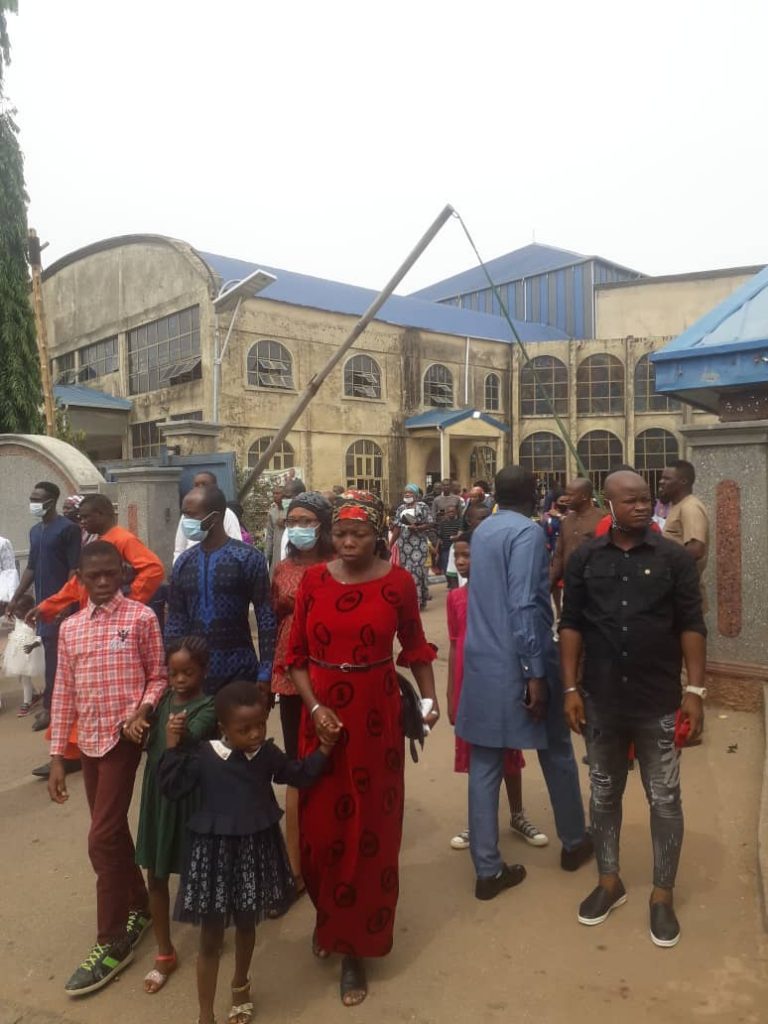 He appealed to the frightened worshippers to abandon their vehicles inside the church car park and calmly go home after the mass.
The priest also announced that the 10.am mass may delayed because of the prevailing circumstances before praying for the safety of the worshippers as the mass ended.
Outside the church premises on Nyanya-Karu road, a combination of the police and other security agents stuggled to bring the situation under control.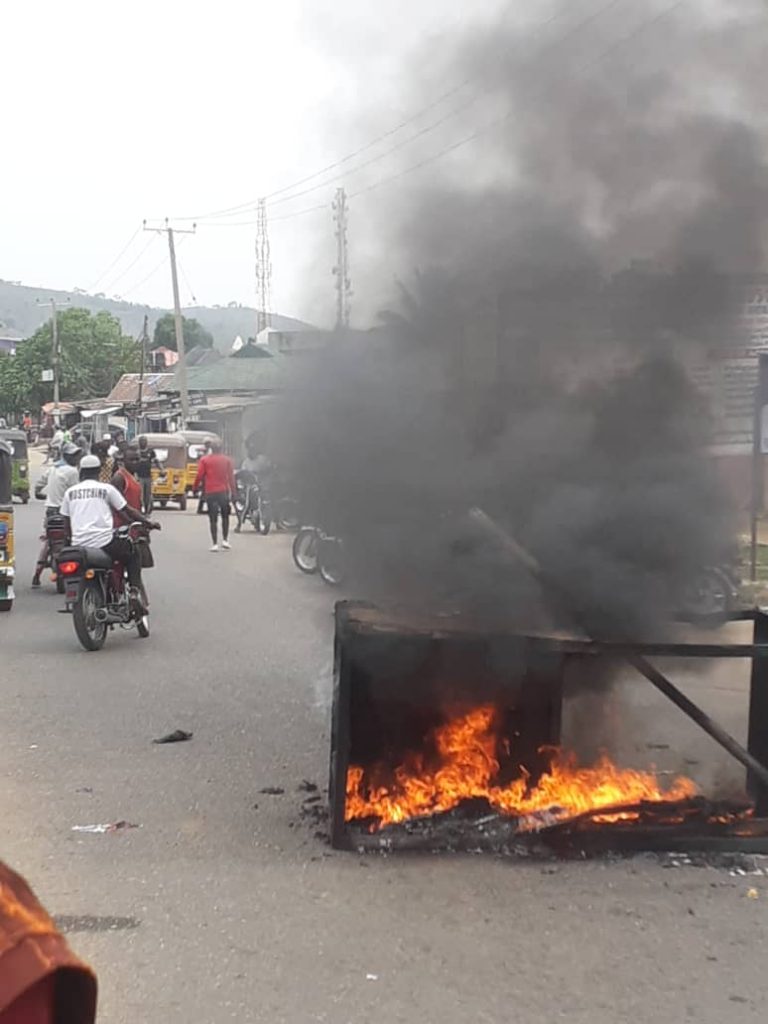 No casuality has been recorded as at the time of this report as the roads leading to the church has been cordoned off by the police.