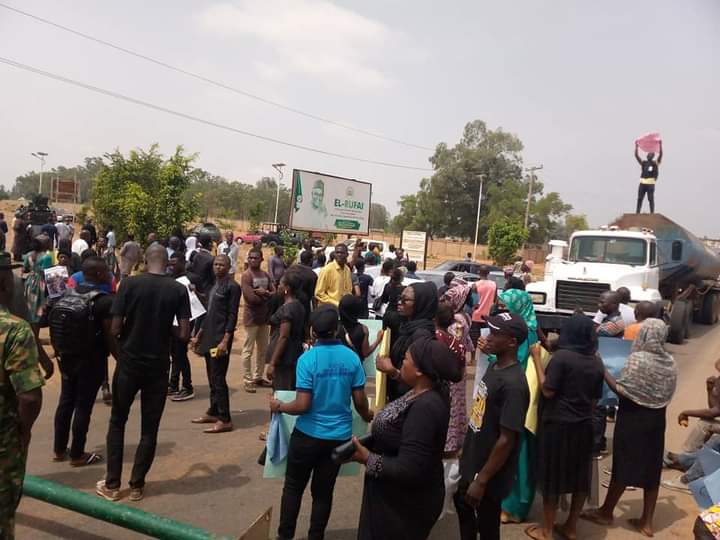 In Kaduna, parents and relatives of students of Federal College of Forestry Mechanization are currently protesting for the release of their loved ones with placards.
The protesters have blocked the expressway at Mando, calling on the the Federal government and the Kaduna state government to ensure release the immediate release of their children.
It will be recalled that students numbering about 39 were abducted by unknown gunmen on 12th March, 2021.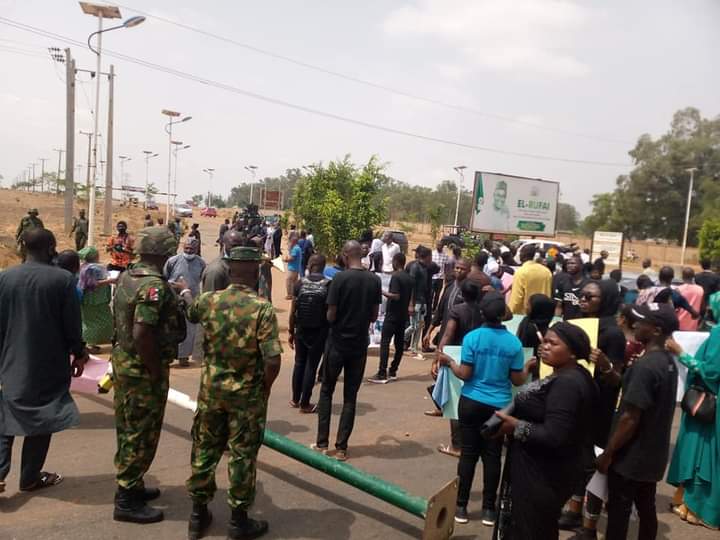 A disturbing video clips of the students surfaced online with them being held at gunpoint and beaten with a whip by their abductors.
In the footage, which has been widely shared on Facebook, some of the students appeared visibly distressed. In one video, an abducted student calls on the government to cooperate with their captors, while a figure in the background points a gun at his head.