Tiger Woods was recovering from major surgery on his right leg Tuesday evening at Harbor-UCLA Medical Center after being involved earlier in the day in a "high-speed" single-car accident outside Los Angeles.Woods suffered "comminuted open fractures" to both the upper and lower portions of his tibia and fibula in his right leg, as well as damage to the ankle bones and trauma to the muscle and soft-tissue of the leg, according to an update released via his social-media accounts on Tuesday night. A comminuted fracture is when a bone breaks into more than two pieces, and an open fracture suggests bone broke the skin.
As part of the surgicial procedure, Woods' right leg were stabilized by inserting a rod into the tibia. Screws and pins were used to stablize the bones in the foot and ankle. A surgical release of the covering of the muscle was also performed to relieve pressure due to swelling.Woods was the sole occupant of a 2021 Genesis GV80 SUV when he headed northbound on a downhill, windy portion of Hawthorne Ave., a two-lane road in Rancho Palos Verdes. Los Angeles County Sheriff Alex Villanueva said Woods was driving at a "relatively greater speed than normal" when his vehicle crossed onto the wrong side of the road at approximately 7:12 a.m. before veering off the road entirely and onto a hillside.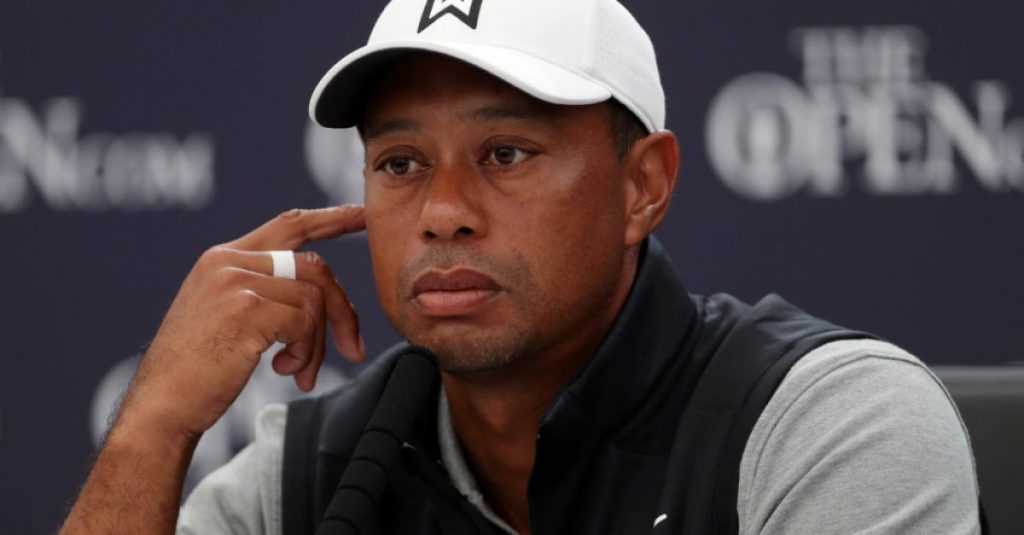 A neighbor called 911 to alert authorities of the accident, and Woods was conscious when they arrived on the scene. Personnel from the L.A. County Sheriff's Department said the interior of the vehicle Woods was driving remained intact. That, combined with the fact that Woods was wearing a seatbelt, allowed him to escape what "otherwise would have been a fatal crash," according to Villanueva. There was no evidence of impairment, according to the sheriff's department, and Woods was reportedly calm and lucid when authorities arrived at the scene. Woods' longtime agent, Mark Steinberg, released a statement after the initial report of the crash, which occurred about 30 miles west of where Tiger grew up in Cypress: "Tiger Woods was in a single-car accident this morning in California where he suffered multiple leg injuries. He is currently in surgery and we thank you for your privacy and support."
Woods, 45, was in California for a two-day content shoot with Golf Digest/GOLFTV after serving as host for the Genesis Invitational, which finished on Sunday. Pictures surfaced on social media of Woods smiling with Dwayne Wade and David Spade at Rolling Hills Country Club on Monday, but with his movement still restricted from the back procedure he had just a few months ago, he did not hit balls or play any holes. The shoot involved Woods giving on-course lessons to a number of celebrities, but he mostly provided instruction and hit a few putts. He was in good spirits on Monday but did not arrive to the course for the second day of shooting. Discovery Golf, parent company of Golf Digest and GOLFTV, issued the following statement: "Tiger has a long-term partnership with Discovery developing exclusive content for GOLFTV and Golf Digest. He was filming his latest series with us yesterday, which will see him giving on-course instruction to a number of celebrities including Jada Pinkett Smith, Dwyane Wade and David Spade. He was due to continue filming with us today.