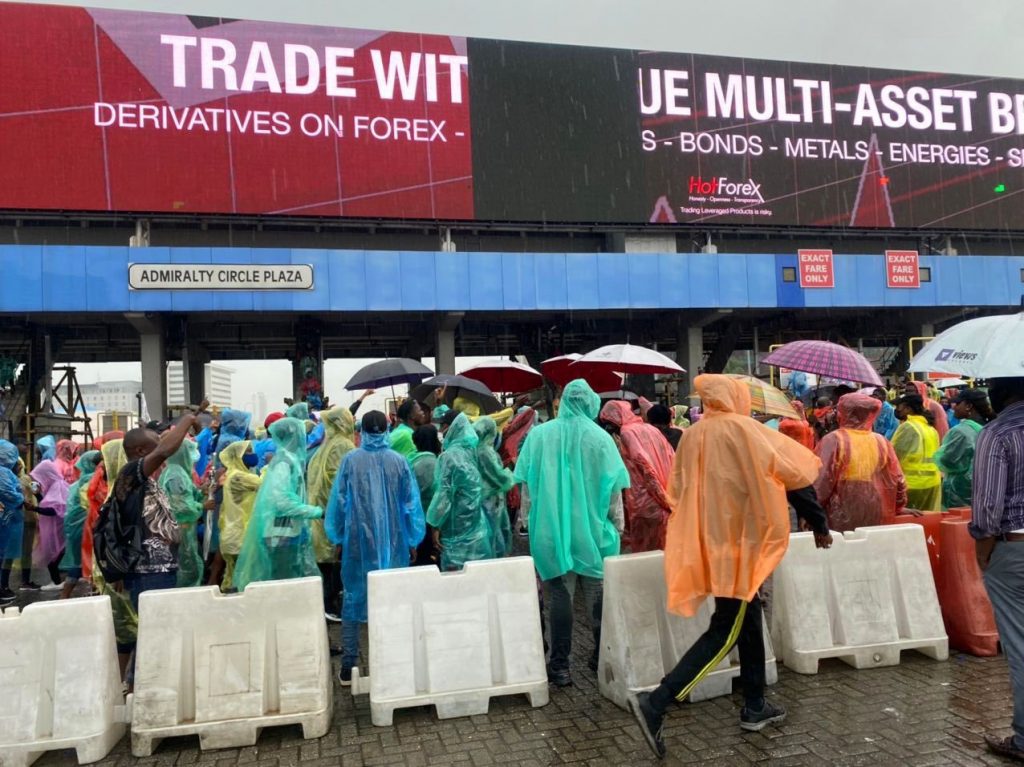 One of the youth representatives on the Judicial Panel of Inquiry and Restitution for Victims of SARS Related Abuses, Rinu Oduala has kicked against the decision by the panel to return control of the Lekki tollgate to the Lekki Concession Company.
The decision was made on Saturday by the Chairman of the panel, Justice Doris Okuwobi, after listening to an application made by counsel to the LCC Ltd, Demola Seriki.
The Lekki tollgate was the epicentre of the EndSARS protests of October 2020 which demanded an end to police brutality and bad governance in Nigeria.
The protesters, mainly youths, were allegedly attacked by security operatives who dispersed them from the tollgate on October 20, 2020.
This led to the setting up of a panel to investigate the incident and other cases of police brutality in Lagos State, which has now decided to hand back control of the tollgate to LCC.
Kicking against the panel's decision, Oduala called for the tollgate to remain shut until investigations into the October 20 incident is concluded.
She said on Twitter, "Let it be known that today, I and @TemiOanu, dissented to the reopening of the Lekki tollgate on the Lagos panel.
"This is as a result of LCC inability to provide access to their CCTV servers for the forensic expert employed by the panel to authenticate the footage they submitted
"Also, we are of the view that the investigations into the Lekki tollgate incidence have barely begun, and so the Lekki tollgate should remain shut until full investigations are concluded by the panel.
"Also, the ruling that Lekki tollgate should be reopened cannot hold, as a quorum wasn't formed today with the youth representatives absent.
"It is also pertinent to note that five of nine can't form a proper quorum.
"It should also be noted that the ruling did not include our dissenting opinions as members of the panel.
"This stand is also taken by Ebun Adegboruwa SAN and Ms Patience Udoh, members of the civil society group.
"Five other members of the panel held the view that the tollgate should be allowed to reopen.
"LCC has questions to answer. We remain committed to getting justice."