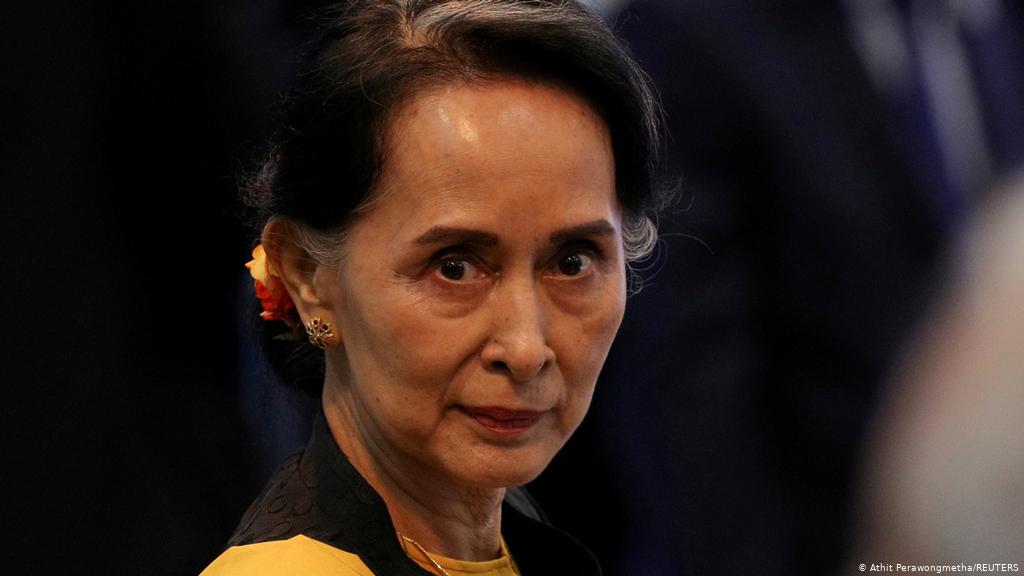 The police on Wednesday filed a request with a court detailing the accusations against 75-year-old Aung San Suu Kyi, claiming that walkie-talkie radios had been found in a search of her home in the capital, Naypyidaw. It said the radios were imported illegally and used without permission.
The document reviewed on Wednesday requested Aung San Suu Kyi's detention "in order to question witnesses, request evidence and seek legal counsel after questioning the defendant".
A separate document showed that the police had filed charges against overthrown President Win Myint for offences under the Disaster Management Law.
"It could be anything from a fax machine to a walkie-talkie. It's a notorious law because it was used under the former military regime all the time to imprison political prisoners," said Fowle.
"There was a lot of criticism for the NLD for not changing that law when they came to power because many of their members have been imprisoned under it," she added.
There was no immediate comment from the police, the government and the court.
Later on Wednesday, United Nations spokesman Stephane Dujarric said the charges against Aung San Suu Kyi "just compound the undermining of the rule of law in Myanmar and the democratic process".
"We continue to call for her immediate release and the president's immediate release and all others who have been detained by the military in the last few days," he told reporters.
Thomas MacManus, director of the International State Crime Initiative at the Queen Mary University of London, told Al Jazeera Aung San Suu Kyi was charged under a law that has been used in the past to target activists.