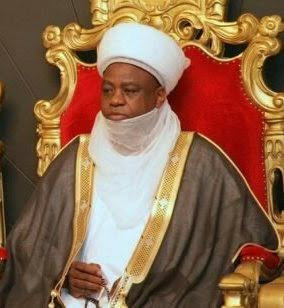 The Sultan of Sokoto and President of the Nigerian Supreme Council of Islamic Affairs (NSCIA), Alhaji Muhammad Sa'ad Abubakar III, has described the North as the worst region to live in Nigeria.
The monarch said this at the 4th Quarter Meeting of the Nigeria Inter-Religious Council (NIREC) in Abuja on Thursday November 26.
On security challenges facing the north, the Sultan said; 
"The insecurity in the north is so high that people are even afraid of travelling from Funtua to Zaria, a journey of about 48 or 50 miles. Not to talk of Sokoto to Abuja or to Kano.
"We know what we are going through. We are so insecure in the north that people are losing hope. People keep things in the house so that when the bandits come, they would let them be free.
"Couple of weeks ago, 76 people were killed in Sokoto by bandits in a day, it is not a story because I went there with the governor in Eastern part of Sokoto but you don't hear these stories because it happened in the North and we don't have media that is strong enough to bring out these atrocities about the bandits so people think that the North is secure.
"No north is not secure at all. In fact, it is the worst place to be in this country because bandits go about in the villages with their AK47 and nobody talks to them. They stop at the markets and buy things and even collect change with their weapons."