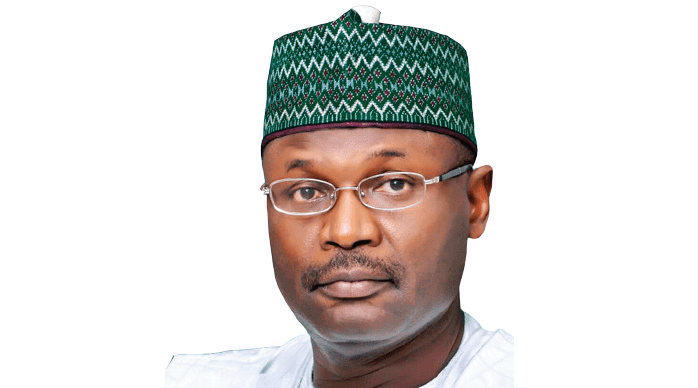 Inside details of how Chairman of the Independent National Electoral Commission, Prof Mahmood Yakubu, secured reappointment for a second term in office have emerged.
Yakubu, who was first appointed as head of the electoral umpire on October 21, 2015 by President Muhammadu Buhari, had his first tenure come to an end in October this year.
But like many public officials favoured by the power blocs in Aso Rock Villa, Nigeria's seat of power, he was immediately rewarded with another term of five years.
However, findings by SaharaReporters have revealed that securing a second tenure in office didn't come cheap for Prof Yakubu as he had to part ways with huge sums of money to facilitate his reappointment.
According to a top insider, Yakubu paid at least N3bn in bribes to have his tenure as INEC Chairman extended by another five years.
"He paid a princely sum of N2bn to a group led by Senate President Ahmed Lawan and another N1bn to another group.
"These huge funds were deployed and mobilised by a civil servant and director in INEC, who is described as wealthy and in charge of a strategic department.
"The director was also aided by a contractor to the commission, Mohammed Sani Musa, who is presently a serving senator from Niger State responsible for the printing of INEC ballot papers used for elections under a company (Activate Technologies)," the source told SaharaReporters.
It was further gathered that the reappointment of Yakubu as INEC boss was further made possible with the deaths of President Buhari's former Chief of Staff, Abba Kyari, and Alhaji Isa Funtua, and the disappearance from public glare of Mamman Daura, a key member of a trusted group of allies Buhari relies on before making important decisions.
The absence of these men, it was gathered, created the perfect avenue for powerful government officials with vested interests to persuade the President into handing Yakubu a fresh term in office.