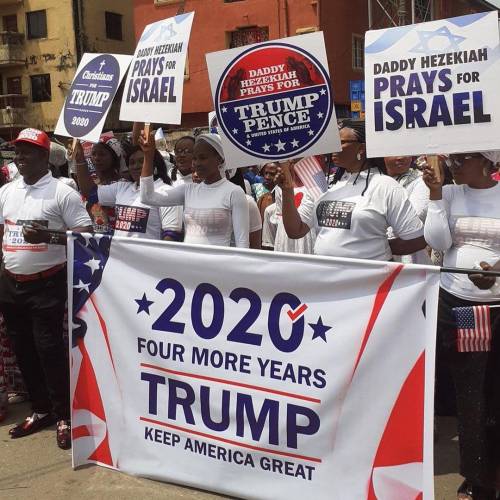 President Donald Trump has hailed members of the Living Christ Mission Inc Onitsha Anambra State for organizing a rally in his honour.
The church founded by Most Reverend Professor Daddy Hezekiah held a prayer walk for the United States President and Republican Presidential Candidate on October 25, 2020 to canvass support for Trump.
The US President had seen the event on social media and decided to thank them via his verified twitter handle.
Trump while posting a video of the rally on Twitter on Tuesday said, "A parade for me in Nigeria, a great honour!" 
Donald Trum and Joe Biden are currently locked in a tight race for the White House as Americans go to the polls to decide who becomes the next president of America.