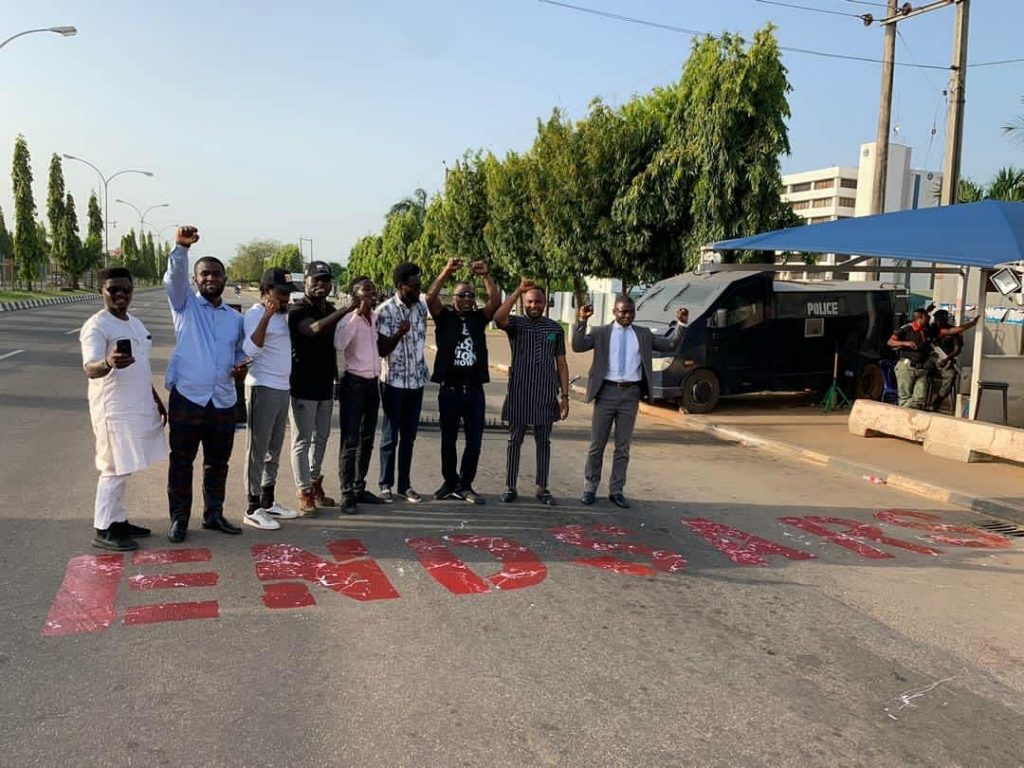 The #Endsars graffiti painted by protesters at the Police Force Headquarters entrance on Sunday, has been wiped off by the police. The protesters which includes Sowore Omoyele, Deji Adeyanju, Dr Uzor Ngoladi and many other notable activists had gone to Abuja Airport and Force Headquarters Abuja to scribble the graffiti and also demand immediate action on the 5for5 by Endsars protesters.
At the Airport, a mild drama ensued when a soldier tried to intimidate the protesters and stop them from peacefully carrying out the graffiti painting. The situation was brought under normalcy when the soldier was rebuffed by the protesters.
At the Force Headquarters, few policemen were seen on guard who were perplexed as to what action to take. They spoke quietly to the protesters as they scribbled the #Endsars graffiti on both sides of the road and peacefully left.
However, our reporter who was at the Force Headquarters this Monday morning observed that the #Endsars painting has been wiped off.