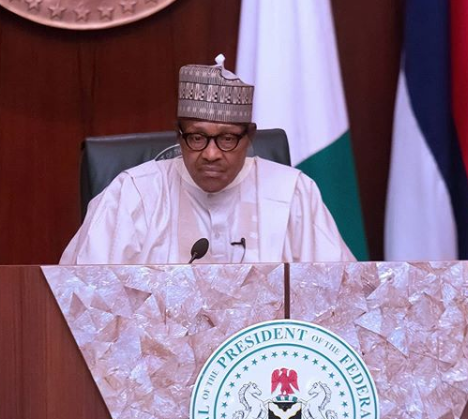 Following the continued #EndSARS protests across Nigeria after disbanding the police unit, President Muhammadu Buhari on Monday afternoon addressed the country.
In a brief one minute thirty seven seconds broadcast posted on the president's verified twitter handle, he stated that:
"The disbanding of SARS is only the first step in our commitment to extensive police reforms in order to ensure that the primary duty of the police and other law enforcement agencies remains the protection of lives and livelihood of our people. "
The president also announced that he has directed that "the circumstances of the death of a young man in Oyo state should be thoroughly investigated."
Buhari reiterated that "the vast majority of men and women of the police force are hardworking and diligent in performing their duties…"
Meanwhile young Nigerians are currently on the streets across the nation protesting police brutality and demanding an end to the ugly situation.