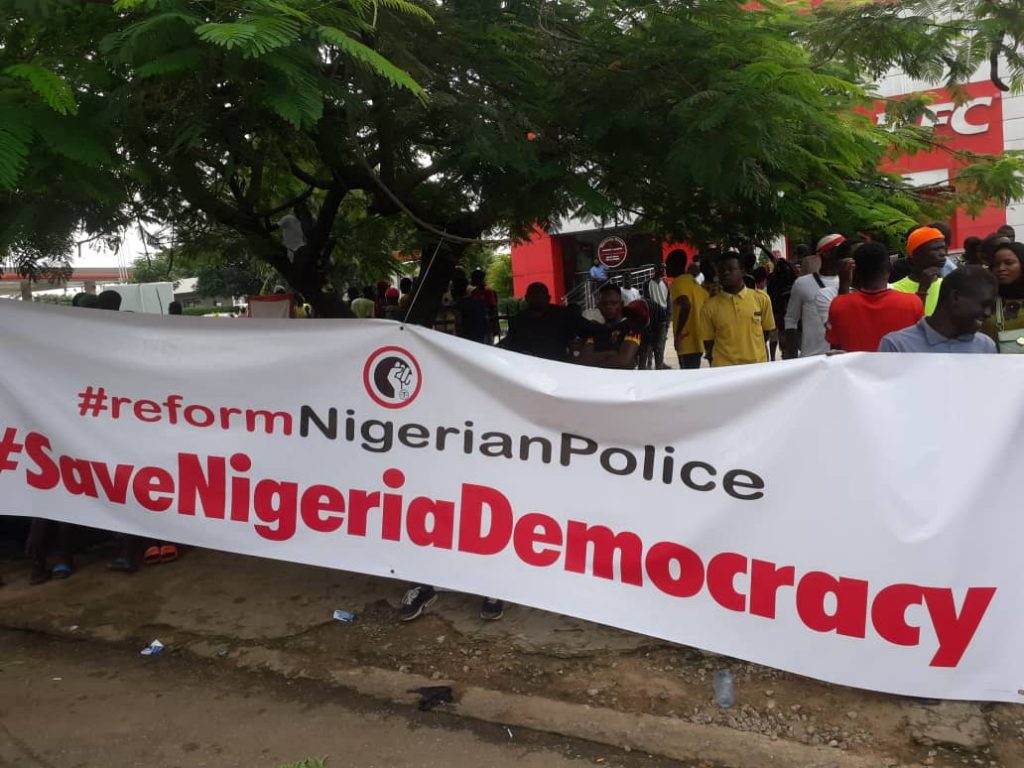 Pro-SARS crowd supporters on Monday morning gathered by the Force Headquarters Abuja carrying banners and placards with various inscriptions in support of the Special Anti-Robbery Squad.
They are clearly against the disbanding of the SARS unit of the police force.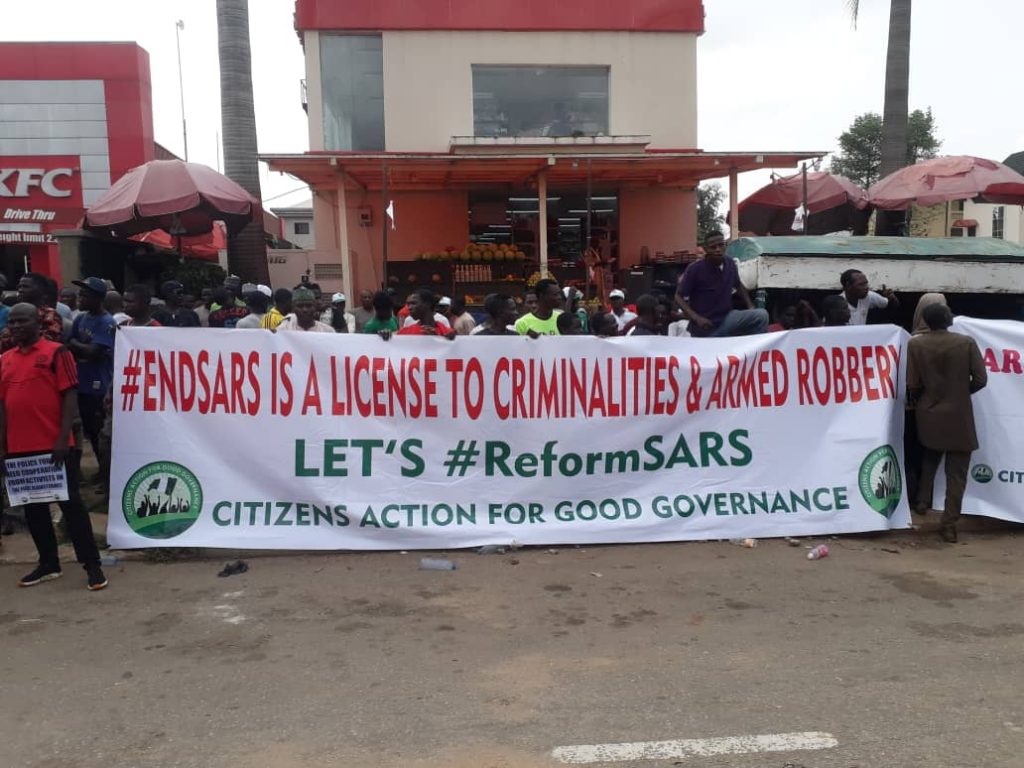 Majority of them were from the northern part of the country and appears to be a rented crowd.
However, heavily armed policemen with armoured vehicles condoned off the entire length of the headquarters probably to ward off #EndSars protestors who may want to engage in another round of civil disobedience that have been on since last week.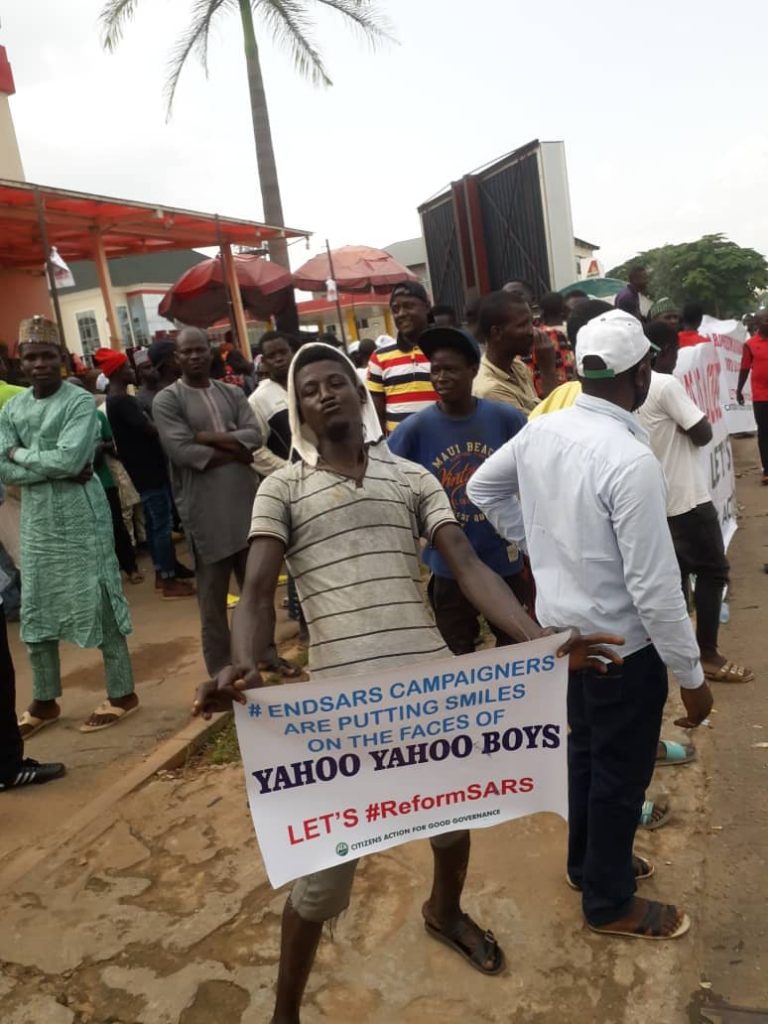 Daily Blast broke the news about the Inspector General of Police, Mr. Mohammed Adamu scraping SARS across all the formations and commands including FCT Abuja on Sunday afternoon.
The announcement did not quell the protest across Nigeria. Police continued to fire teargas and water cannons at #Endsars agitators who were on a peaceful march.