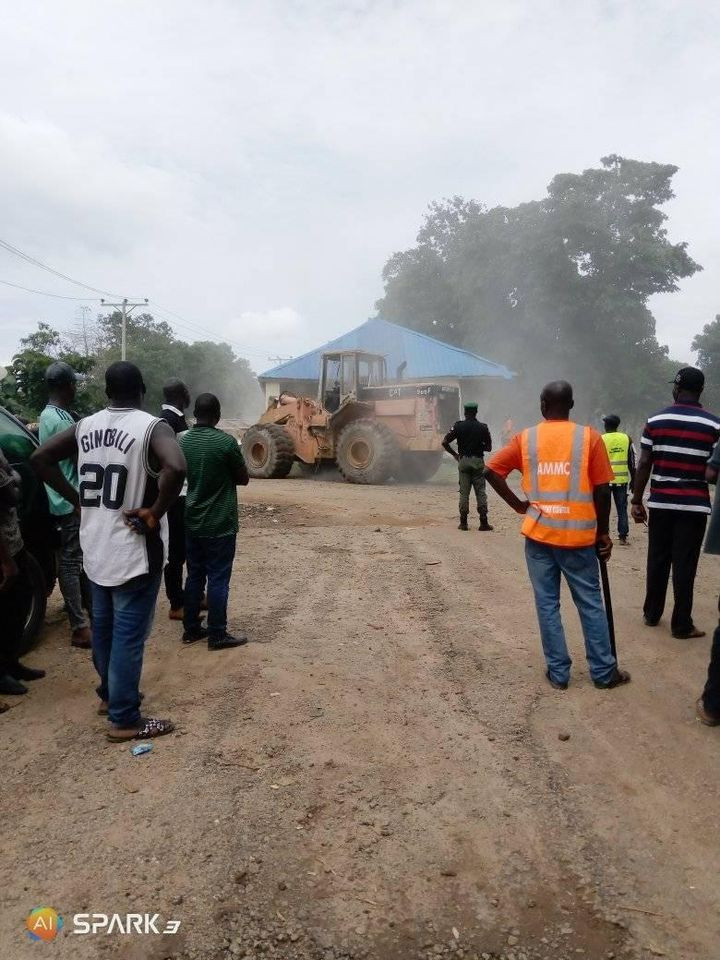 Sex workers were stranded on Wednesday, September 16, when the Federal Capital Territory Administration demolished a popular brothel, Chris Garden and Guest Inn, at Dakibiu, Jabi, a suburb of Abuja.
It was reported that owners and occupants of structures in the community had been given demolition notices asking them to vacate. As early as 9 a.m yesterday, the streets of Dakibiu were flooded with people, including residents who were trying to cart away their properties before officials arrived with bulldozers.
When the bulldozers finally arrived before noon accompanied by FCDA officials, armed policemen and journalists, the first stop was the popular brothel, situated at the north end of Dakibiu. Within 15 minutes, the structure holding about 36 rooms were demolished as the sex workers and other occupants watched in agony.
One of the sex workers, Kate, who spoke to PT, claimed they were not given adequate notice before the demolision exercise.
"This is unfair, at least they should have given as at least two weeks to pack out and find another place to stay," she said.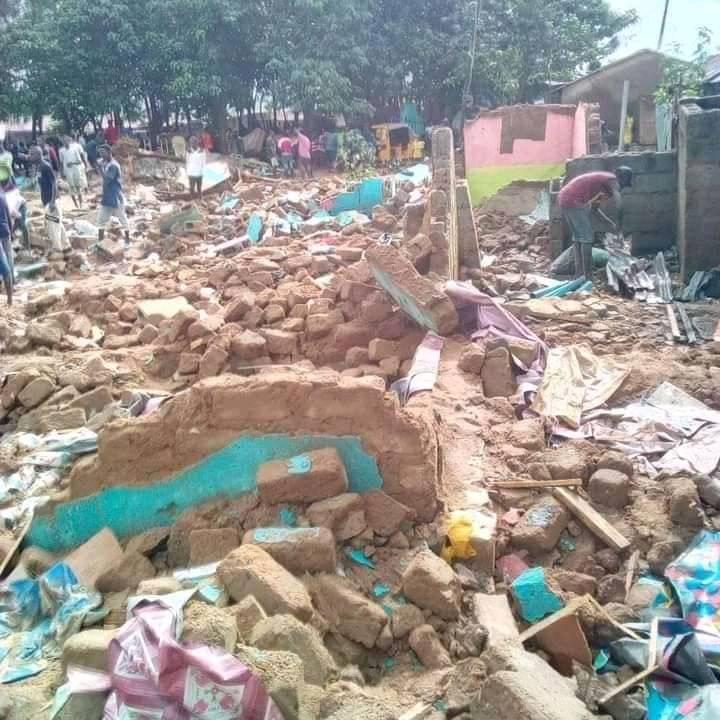 The operation was led by the Director, Development Control Department, Muktar Galadima, accompanied by security personnel and vigilante groups. Galadima said the operation was necessitated by the rising cases of security challenges in the FCT.
The director also said the exercise was in pursuance of the 13-point Next Level mandate of the FCT Administration to ensure orderliness and sanitation in the city.
He said all the plots of land occupied by the illegal inhabitants in the Daki biyu community were designed for certain purposes.
He disclosed that the department would ensure that the FCT Health and Human Service Secretariat builds hospitals on the land.
He said, "This exercise is necessitated by the rising case of security challenges and in the course of our operation, we discovered some jackknives in one place called Sambisa. These can be used to lynch a person."