The International Youth Day is marked globally on the 12th of August. Mazi Dickson Iroegbu who was a strong supporter of Alhaji Atiku Abubakar's 2019 presidential campaign is reacting to the former vice president's message to the youths to celebrate the Day as regards political leadership. In this interview with Uzor Ngoladi, the fiery crusader for powershift to the south east and younger generation bares his mind on the theme of youth engagement for global action.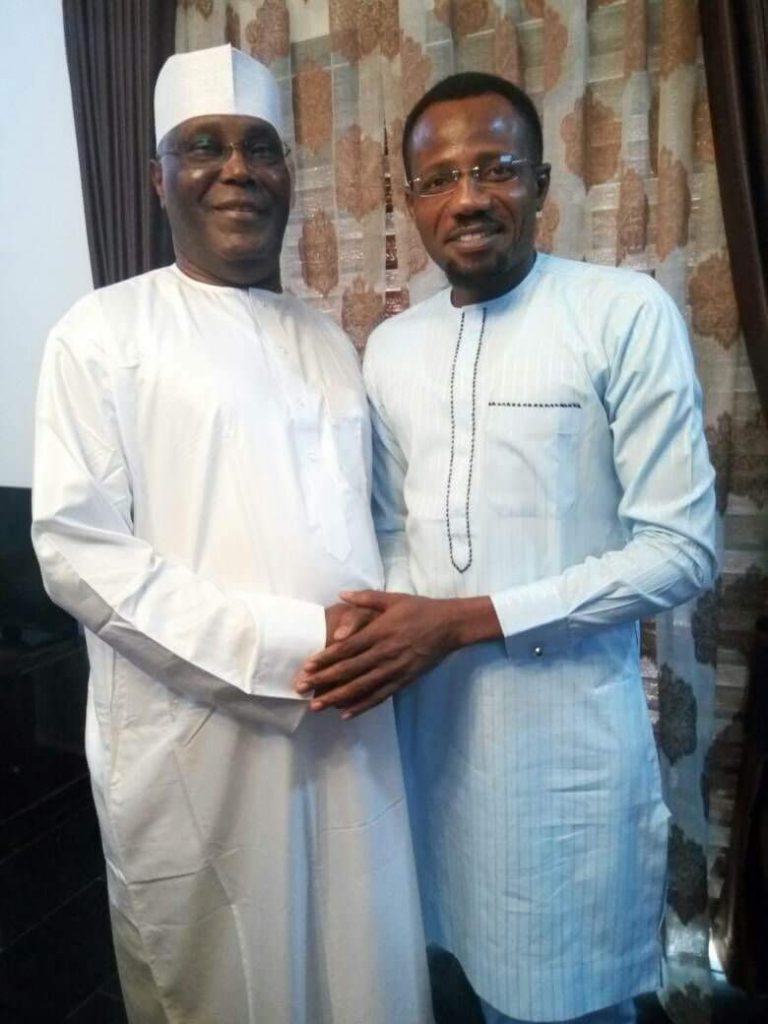 The world is celebrating International Youth Day 2020 with a very important theme. What does it entail for Nigerian youths in terms of socio-economic and political activities?
I believe we should go straight to the political perspective because it is very obvious that leaving leadership in the hands of elderly politicians is not the right thing to do. Global action should be against all forms of ills in the society including this terrible state leadership in Nigeria and Africa. Africa's problem is about leadership. What are the young people doing about it particularly in Nigeria? We see young people not getting involved in politics. Why wouldn't you be involved in what determines how you even exist? It is the politicians that determine how much a cup of garri will be sold in the market. It is the politicians that create the enabling environment for a young person to succeed with his dreams and vision or not. It is indeed very apt that the United Nations chose the theme for International Youth Day 2020 to be: Youth Engagement for Global Action. It calls to attention the need for young people to deliberately get involved in politics. It is an opportunity to assess our non-participation in politics and see how well it has been for us. It is time for young people to re-align and change priority to what can benefit us in the future. This focus on mundane things is not helping us. If you check, the people that have followership online are people that acquired ill gotten wealth and not those who can inspire the youths. That fraudulent means of survival is what young people easily follow. Remember that Hushpuppi had millions of followers, so if you don't have money in Nigeria you are seen as a nobody. Young people need to change their mentality. They should get involved in politics and not this political jobbing where young people are used for thuggery to destabilize the political ecosystem. We need to have young people as governors, senators, ministers and a young person to lead Nigeria to the Promised Land.
Do you really think that leadership has anything to do with age?
No, leadership has nothing to do with age! Leadership is like a calling and you must deliberately make a choice to answer the call. This call requires sacrificial angles to achieve your aim. Do young people volunteer to serve? If leadership was about age, Donald Trump will not be doing well. Trump is not a young man. Macron of France has not done anything exceptional. However, there is a need for vibrancy and energy which young people bring to the table. Both the old and the young is needed in leadership positions. But in Nigeria we have seen the non-challant attitude of young people towards leadership. They hardly volunteer to serve. You must serve before you can lead. There must be a process, you don't just jump from the skies and begin to ask for power like Sowore did in 2019. It is not a bad thing to aspire but start small. Do not forsake your days of little beginning. We start must from councilor, chairman, house of assembly etc. Don't just jump to becoming the president of Nigeria when people in the compound you live cannot recognize you. Sowore disrupted the opportunity we had to rescue Nigeria from the maladministration of Buhari and APC. Young people must avoid becoming tools in the hands of these old men that has enjoyed the best of Nigeria. Atiku ran for the president of Nigeria at the age of 43 in 1992 with MKO Abiola in SDP. It has nothing to do with age but we must get involved. Power is not given. You must deliberately decide to change the status quo.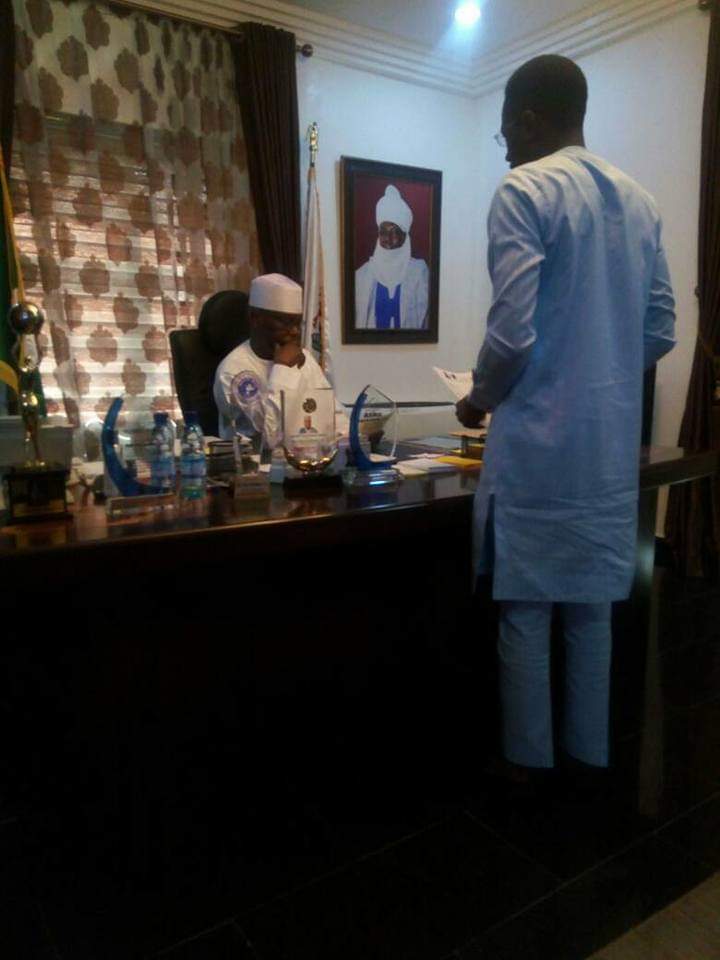 You read Atiku's message to young people to mark the International Youth Day. What is your reaction?
First of all, I was very disappointed that Atiku is still talking about 40% inclusion that he wants to guarantee the youths in his government. In 2019 when he ran for presidency, what was the role of young people during his campaign? I was involved in his campaign like most young people in 2019. When he got the ticket, he abandoned the young people and structure that gave him the ticket of the party. Most of us were young people who contributed stipends to buy his form. He wept the day we presented the form to him. We gave him our structure in PDP but he abandoned it when he got the ticket. I don't buy that his promise of 40% inclusion when he becomes president. That is cock and bull stories. If Atiku indeed cares for young people, he should let them lead. His son is of age. What is wrong with Atiku collapsing his own ambition and bringing up his son as vice president? Must he run in 2023? I thought he would have used this opportunity to tell young people that he is taking the back seat and using his platform to mentor young people to take over leadership from him. Unfortunately, he is still interested in contesting for presidency in 2023. This is pure selfishness. Young people should boldly tell him: "Thank you sir for offering us 40% of what belongs us." Nigeria belongs to the young people. His generation has enjoyed the best of Nigeria. They had the opportunity but did not build on the privileges they enjoyed. Thank you very much Atiku but no thanks. I expect Atiku to collapse his ambition and build up young people starting from his home. Adamu Atiku Abubakar his son who is the Commissioner for Housing in Adamawa State, is eminently qualified to be vice president in Nigeria. Excuse me, a good father leaves an inheritance for his children and children's children. So what inheritance is Atiku leaving for his children and children's children when he is still aspiring to be president in 2023 when he will probably by 77 or 78 years old? Today should be a moment of sober reflection for our leaders to identify where they made mistakes and make amends. Buhari was 41 when he became the Head of State in 1983. Today, he is still in power. At 30, Buhari was already a minister of petroleum. What has the young people done to this crop of old politicians in Nigeria that they can't deliberately leave the stage for young people to take over? Today is a day to call their attention to the need to leave behind something for their children and children's children. Atiku's message to young people on a day like this, is a disappointment as far as I am concerned. I expected him to say, "I will not run for presidency in 2023. I will support a young person to lead Nigeria." Unfortunately, he did not do that. He missed an opportunity to get the attention of young people.
With the obsession for Big Brother Naija, football betting and other social activities, do you think young people are ready to take over the mantle of leadership?
I am a young person and you are a young person. That a few young people are pursuing those inglorious activities like Big Brother doesn't mean we are not ready. It is because of the disillusionment in a society where young people are unemployed after graduation and there is no access to funds to start off as an entrepreneur. It is not enough to say that young people are not ready. Young people are very much ready for leadership. There are lots of credible young people that can get involved in politics. I have just mentioned Atiku's son. Adamu Abubakar is very much ready if he gets the support from his father's base. Let's not trivialize this issue. We should not be distracted. Buhari refused to bring in his son even while he was sick. He could not leave the stage and take care of his health. He knows that he is not capable to run Nigeria. Young people do not have the resources so you can't even blame them. And most of them don't want godfathers that will take you to a shrine and ask you to bring your mother's and father's head. We need mentors in Nigeria. How many youths will Atiku say he has mentored as a political leader? How many young people has Buhari or Tinubu mentored?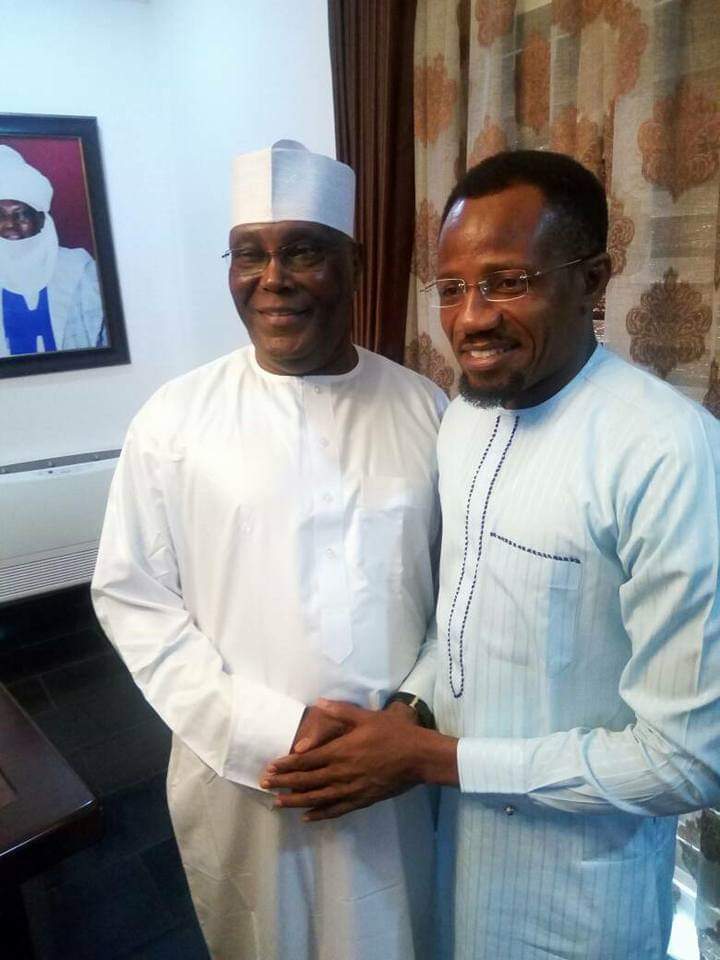 So, there is a difference between godfatherism and mentorship?
Yes, there is a big difference. We need more mentors in politics not godfathers. A godfather wants to control you and destroy your vision. He wants you to be his stooge and his interest is clearly spelt out. He wants you to run the government on his behalf. A mentor's duty is to inspire, motivate and support. He makes you believe in yourself when you don't believe in yourself. A mentor is a father not a godfather. He guides you through politics because he wishes you well and wants you to succeed. The political environment in Nigeria is violent most of the time because of the interest of the godfather. Godfather grabs power through hook or crook. A mentor guides you through a process. There is a marked difference between the two. Young people should sit back and reflect on how well this people that have been in power since 1960 been able to groom young people in politics. There is no succession plan in Nigeria. There is no plan for dropping the baton. Every good father desires his son to do better than him. If you remember, Saraki's dad who was a senate leader screened Audu Ogbe as minister in the late 70's. That same man gave birth to a man who became senate president and also screened Audu Ogbe as minister again. Is that not a shame? Young people should take their destiny in their hands and realize that none of this people are ready to leave the stage for them till death. And we will not kill them but we must get involved and drag the political positions with them. That is why I am very particular about 2023. Not just that power must shift to the south east but power must also shift to the younger generation. If an Atiku Abubakar can bring his son as vice president to a Peter Obi, we will support such a ticket with everything we have. And not for him to come out again and want to contest. No old man should not run for office in 2023. Nobody above 60 years should run for presidency in 2023. This should be the vision of young people in politics. We must make sure we determine the candidates of the major political parties in 2023. Young people should participate directly in politics because the old men do not have plans for us. We are the ones that will build a Nigeria of our dreams!