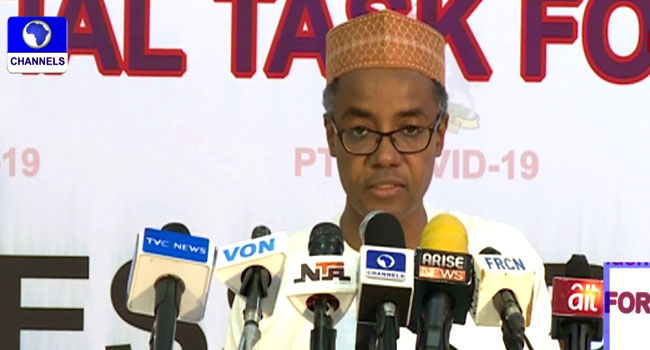 The Federal government has asked airlines to begin the process for the resumption of international flights. National coordinator of the presidential task force on COVID-19, Aliyu Sani, disclosed this at the daily press briefing of the task force today Thursday, August 6. 
"The restrictions in the entertainment and education sector as well as other activities that attract mass gatherings such as operation of markets and worship centres, remain. Specific to air transportation, domestic operations have already resumed as well as the railways.
For international travel, we have made recommendations to the aviation industry to commence the process for opening international airports provided all existing international and local prevention guidelines on Covid-19 are in place.
We have modified the advice with regards to the arrival for flights. Passengers arriving at the airports for domestic flights are advised to arrive at least one and a half hours before their flights and three hours before international flights when it is restarted.
There might be requirements for additional infrastructure in some of the airports. What we want to do, and we have made it very clear at the PTF is, we want to reopen as soon as possible but in a safe manner that does not put at risk all the efforts we have made to control this pandemic. Hopefully, the airports would open in weeks, rather than months. That is what we are looking at" he said