The #RevolutionNow protests currently going on in Abuja and Lagos has been disrupted by police and military personnel. Protesters who are mainly young people are being brutalized and arrested by security personnel in Abuja. The protests kicked off early this morning to draw attention to the poverty and corruption ravaging Nigeria as a nation.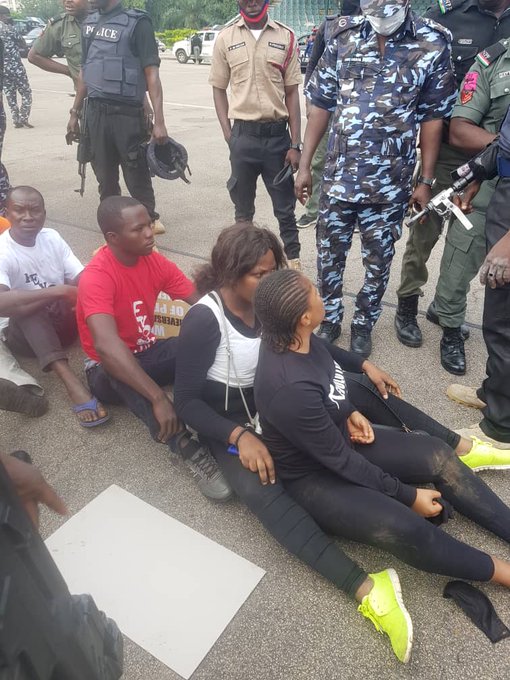 The protesters carrying placards and banners had set out as early as 8 am to demand good governance.
Some of the banners read, 'Nigerians are sick and tired of poverty, corruption, injustice and untimely death'; 'Say no to injustice', 'Yes to living wage for unemployed youths'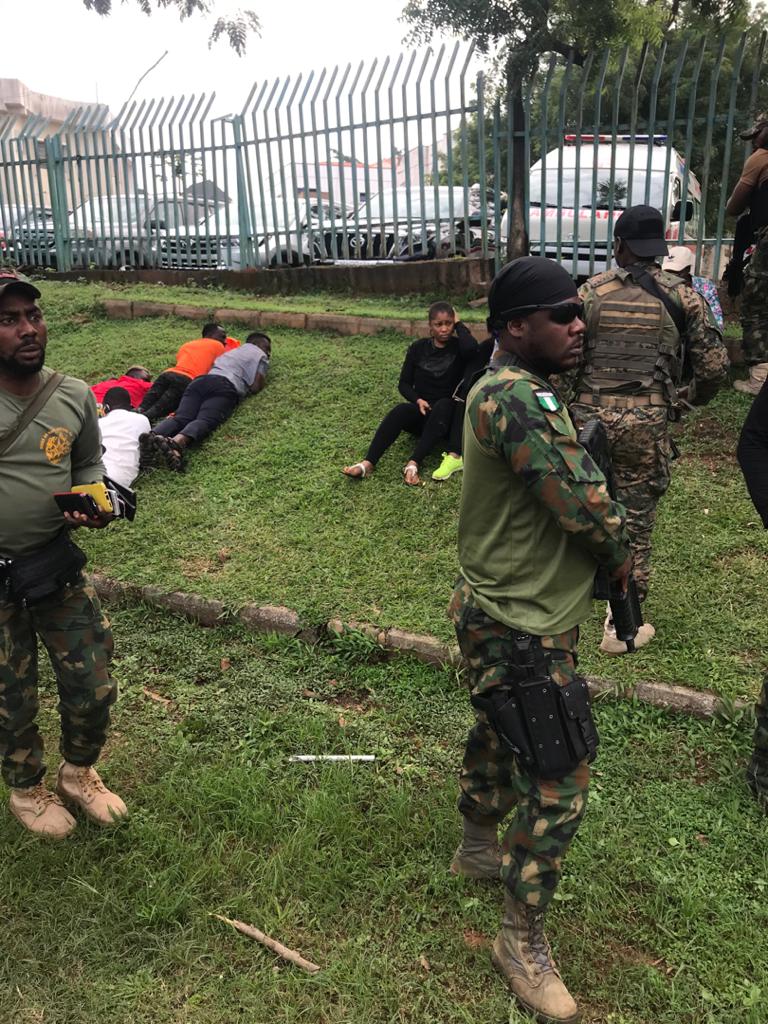 Human rights lawyer, Tope Akinyode, said he witnessed security agents beating protesters for no just cause.
Akinyode said, "They arrested about 29 of our people. Security officials made them to lie down and beat them. Even as a lawyer I was harassed. They pushed me around. This is very undemocratic."
The APC led federal government have been criticized for being intolerant of civil societies and oppressing dissenting voices.