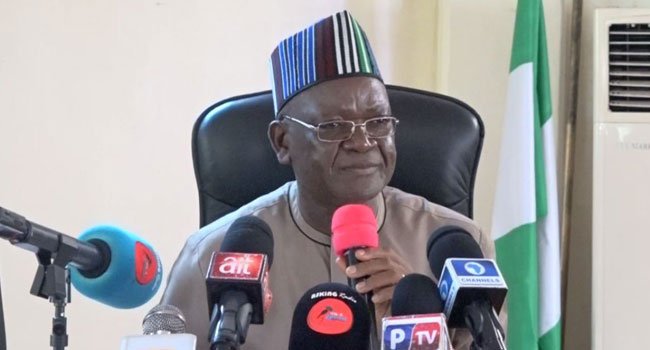 Three trailers load of rice donated by the Federal Government through the Ministry for Humanitarian Affairs as COVID-19 palliatives, has been rejected by the Benue State Government.
Chairman of the State Emergency Committee on COVID-19 and Deputy Governor Benson Abounu said the rice deliveries have expired and are no longer fit for human consumption.
The Deputy Governor further disclosed that even though the bags of rice had been taken to the three senatorial zones, the government has decided to return them to the Ministry of Humanitarian Affairs.