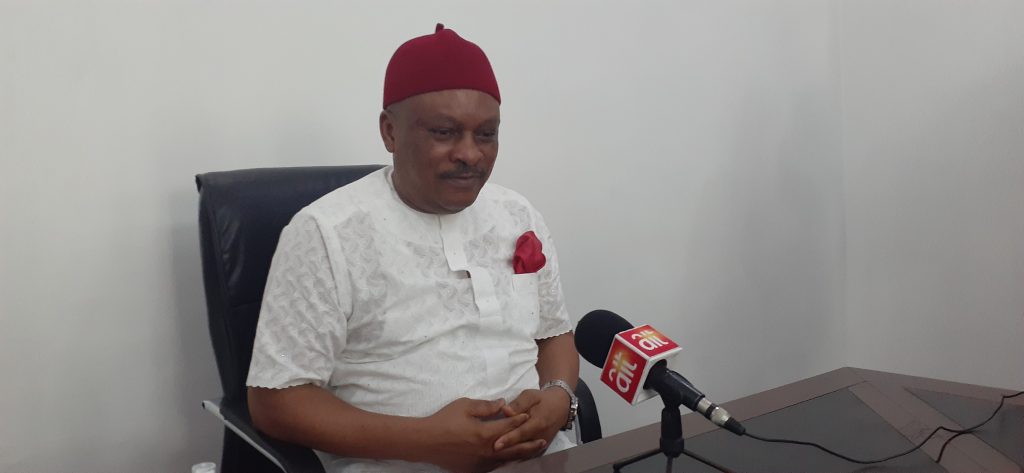 Senator Samuel Anyanwu has refuted claims by the Minister of Niger Delta, Mr. Godswill Akpabio that he was one of the lawmakers that benefited from NDDC contracts. Sam Daddy as he is popularly called made this known during a press briefing with newsmen in Abuja. The senator who represented Imo East in the 8th Assembly Senate was not happy that his good name has been dragged to the mud by Akpabio. He expressed shock that the minister could concoct such lies against his person.
"Ordinarily, I would not have bothered to call a press conference on this NDDC issue but because I am a politician and a prominent one for that matter in my state and Nigeria, I have decided to clear the air on the allegation of benefiting from NDDC contracts.
First of all, I was so shocked to see my name in the list of beneficiaries. I was shocked that the honourable minister of Niger-Delta, Senator Godswill Akpabio mentioned my name as one of those awarded contracts in NDDC. I feel that is a very cheap way of scoring political point. I am from Imo State which is one of the Oil producing states and a member of the Niger Delta. I have an attachment to my people. I was a member of committee on Niger Delta affairs in the senate. We were over 18 members in that committee. Godswill Akpabio was also a member of the committee at the time." Said Senator Anyanwu. He also went on to disclose that Oil was first discovered in Imo State.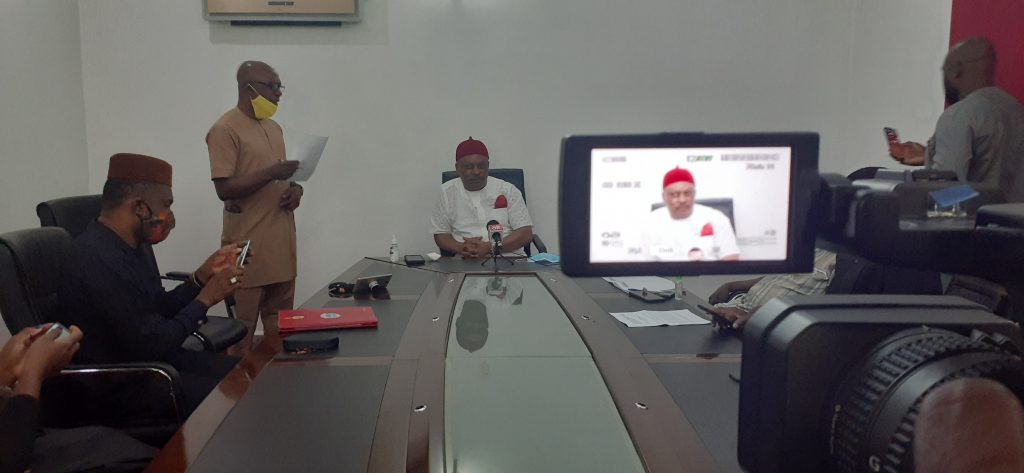 "In fact, Oil was first discovered in Nigeria in my constituency, Iho Ikeduru LGA to be precise in Imo State in 1946 before Oloibiri and other places. That is why we have Shell Camp in Owerri Imo State. The white man left Owerri because they said oil is not in commercial quantity in Imo State. They moved to Oloibiri and started oil exploration. Even as a State House of Assembly member, I moved a motion for Shell BP to set up a tourism center at the place where oil was first discovered in Nigeria. As a member of the committee on Niger Delta, I attracted projects to Imo East senatorial zone." The former governorship contestant in Imo State also stated his own side of NDDC contract allegation.
"No contract was ever awarded to me. The beneficiaries of these projects are my people whom I represent. I challenge Akpabio and NDDC to go through their records and see whether any contract was awarded to me. There is no dime traceable to me at NDDC. It is very disheartening. Akpabio has accused me falsely and as a politician, this maybe used as a political mechanism to work against me by my enemies. That is why I feel very bad on this issue and feel I should call the media and clear the air and give my own side of the story. Most of the contracts I attracted to my senatorial zone have not been paid for nor completed. The contractors are still being owed by NDDC. I have it on good authority that NDDC does not give mobilization for any project. I stand to be corrected.
I want to use this medium to call on NDDC to come to my senatorial zone and complete the projects they started. Somebody told me that NDDC is doing forensic audit and therefore all contracts are pending.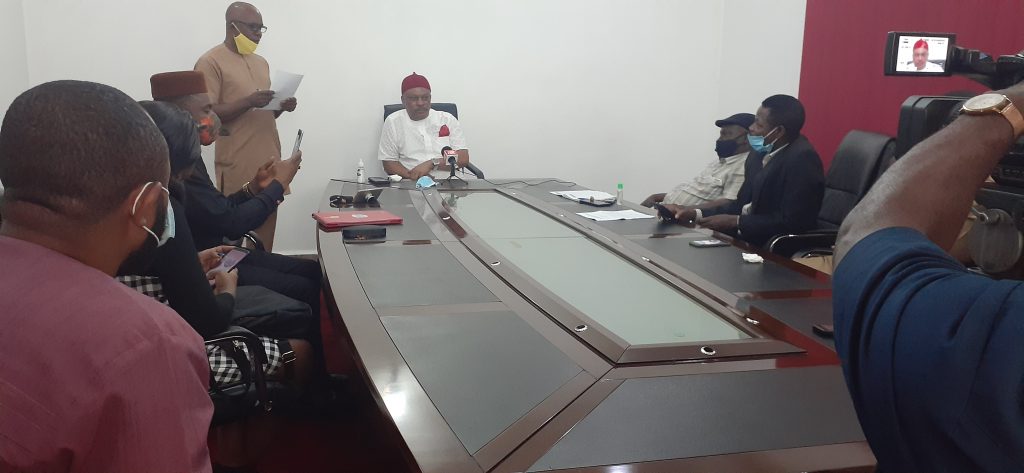 I believe the honourable minister is a well-educated lawyer. Let us see the contracts, the projects, the name of the companies and the banks where the monies were paid. The Corporate Affairs Commission is there to confirm the company board of directors. Why is Akpabio insulting me? I have left the senate in the last two years and I am managing my quiet life. If you have issues with the National Assembly members, why are you dragging my good name into it? Or is it because of our position with Saraki that we are suffering? I feel very hurt. I have tried calling Akpabio several times but he is not picking my calls. I wanted to confront him first before going to press. I will seek legal redress to clear my name. My lawyers will write Akpabio in the next couple of days"
It will be recalled that the forensic audit of the Niger Delta Development Commission (NDDC) going on at the National Assembly has been enmeshed in controversy since the Minister of Niger Delta, Godswill Akpabio announced the names of National Assembly members who benefited from the NDDC contracts.