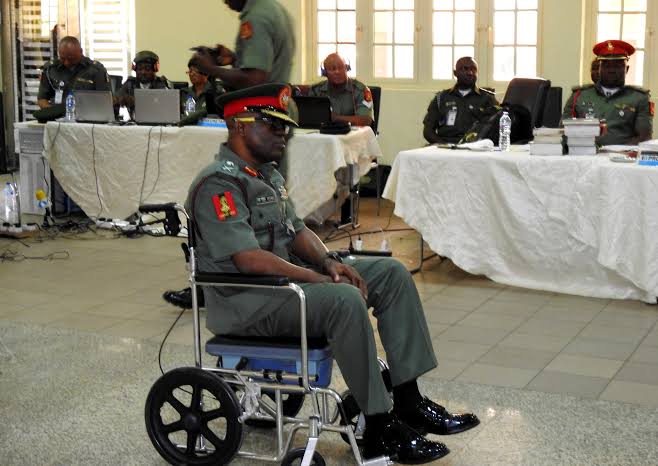 The General Court Martial set up by the Nigerian Army to try the former General Officer Commanding 8 division, Sokoto, Maj. General Hakeem Otiki, has found him guilty on all five counts.
It ordered his dismissal from service "with disgrace and dishonour."
The Court which started at exactly 7:55 monday night and held at the army headquarters command officers Mess, Asokoro, pronounced the judgement at exactly 23:13 hours.
The GCM sentenced the former GOC to dismissal with disgrace and dishonor on count one, dismissal with disgrace on count two, reduction to the rank of brigadier General with two years seniority, severe reprimand on count four and two years loss of seniority on the rank of Major-General.
All the sentences are subject to approval by army council.