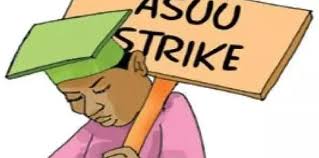 The Academic Staff Union of Universities (ASUU) has expressed concerns over online learning in Nigeria due to coronavirus pandemic, adding that it cannot work in universities.  
According to the union, online learning would reduce "the quality in terms of content, in terms of presentation will be watered down".
It also added that online teaching would require training lecturers on the skills needed to achieve quality online class.
Speaking during an interview, the ASUU National President, Prof Biodun Ogunyemi, said, "So if you talk of tertiary institutions, the first thing is when they don't have the skills, they will water down the quality in terms of content generation, what should go into content, it is different from loading students with materials."
According to him, tertiary institutions lacked the required skills and infrastructure needed to organize smooth online classes.
He said, "It will not work. Let's break it down; when you talk of virtual learning practically online teaching and learning, I think the first question we need to ask ourselves is: do we have the infrastructure for that? When you talk of infrastructures in the institutions concerned, do they have facilities and if you want to take it to individuals, can they afford it?"