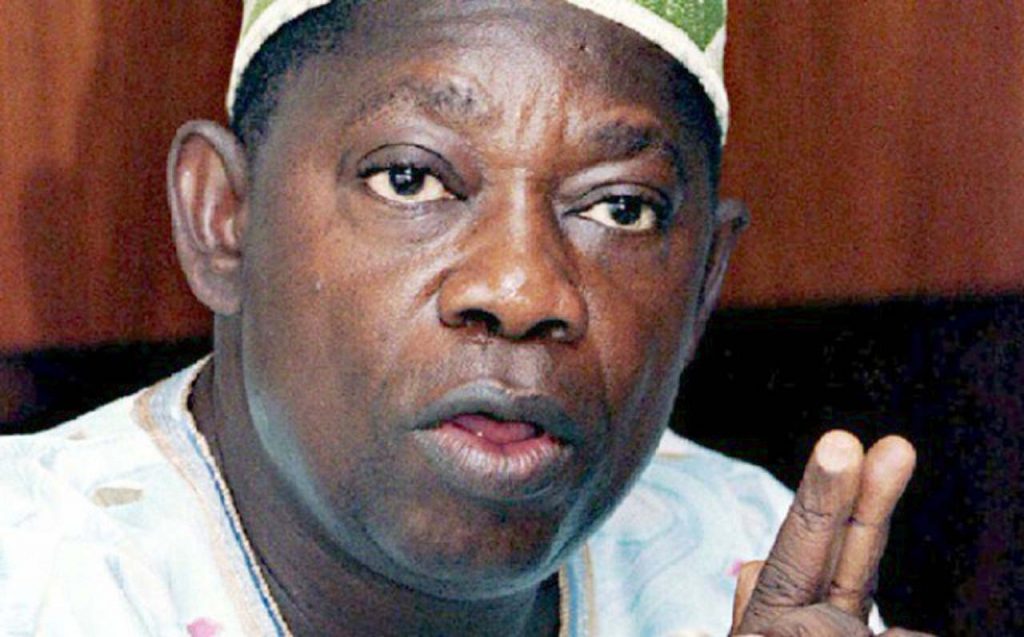 Abimbola and many other schools of thought insist that the members of National Democratic Coalition (NADECO) were responsible for Abiola declaring himself president.  This singular act led to the incarceration of Abiola and his death in prison. Abimbola and his group are not happy about that declaration at Epe. They strongly believe that if Abiola hadn't declared himself president of Nigeria, he would have still been alive. NADECO chieftains were in a hurry with their brand of radical activism. Abimbola lays the blame for Abiola's misfortune on NADECO:
"NADECO people convinced Abiola to do that declaration and we are not happy about it. Our plan was for him to leave the country but NADECO people hijacked the plan. I was at Abiola's house when I heard about it. I was surprised. Three people that were key to Abiola's success at the polls – Adedibu, Ajibola and myself – were never consulted. I never supported Abiola to declare himself president in Nigeria. It would have been safer to do that outside the country. If he had done the declaration in Europe or America; he would have had protection from the international community. You can't go to the lion's den to say you are the king. The lion will tear you to pieces and eat you up. Abiola would not have gone to prison at all, if he listened to his team's advice. The day I saw him on a motorcade returning to his house in Lagos, I knew there was trouble. Maybe, he thought his case would be like that of Mandela. It can never be the same. Abacha was a man who loved power and was never ready to relinquish power."
The arrest and detention of Abiola was another blow to Abimbola and others who had plan to get him outside the country. Personalities like Wole Soyinka, General Akinriade, Bola Tinubu, Ndubuisi Kanu, Abrahan Adesanya etc. were some of the popular members of NADECO. Abimbola insists that none of them started the political struggle with Abiola. They never knew how Abiola contested and won the presidency. They just got into a fight they don't know how it began. NADECO members according to Abimbola were too aggressive with wrong decisions in their approach to restore Abiola's mandate. They were just angry that the election was annulled. The June 12 struggle gave NADECO relevance in Nigeria much more than the engine room that worked tediously for Abiola's victory at the polls. Abimbola believes that NADECO would have been more circumspect in their decisions and actions. Radicalism did not solve Abiola's problem rather it worsened the situation. Tact, dialogue and patience would have been employed by NADECO as regards June 12 struggle.
"NADECO was very impatient. They did not consult widely with any other group. But I don't really blame them. They were not patient enough so they lost it. At that time, one Daniel Kanu organized a two million march for Abacha. A lot of people were cashing in on the situation. Most people were rooting for the tyrant to become president. So NADECO wanted to install Abiola as president by all means. Abacha was very hungry for power. I have met him before he became president. He can kill for power. NADECO underestimated what Abacha would do to them. There was shouts of joy in Lagos the day Abacha died. People were happy about the news of Abacha's death. Everyone believed that Abiola will be released and sworn in as president. But that did not happen."
Read more from Democracy & The Untold Story of June 12