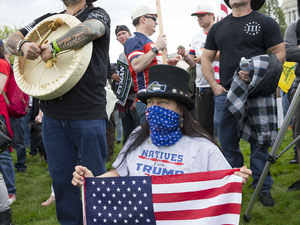 The US death toll from the coronavirus rose to more than 40,000 on Sunday, the highest in the world and almost double the number of deaths in the next highest country Italy, according to a Reuters tally.
It took the United States 38 days after recording its first fatality on February 29 to reach 10,000 deaths on April 6, but only five more days to reach 20,000 dead, according to a Reuters tally.
The United States' toll increased to 40,000 from 30,000 in four days after including untested but probable Covid-19 deaths reported by New York City.
The United States has by far the world's largest number of confirmed coronavirus cases, with more than 744,000 infections.