PRESS RELEASE
17/04/2020
08: 50 : Am
Vote of Confidence on Prince Ezeala Ferdinand Akano; National President, Imo State University Alumni Association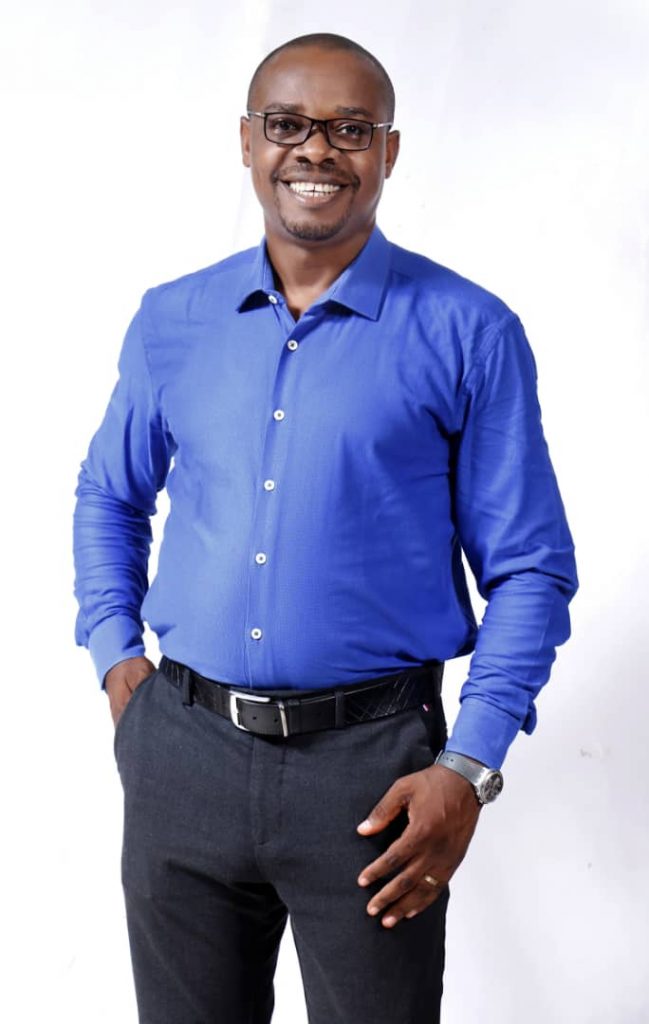 We the undersigned, are the members of National Executive Council of Imo State University Alumni Association.
With reference to the purported suspension of our National President- Prince Ezeala Ferdinand Akano and, subsequent newspaper publications by the Board Of Trustees(BOT) represented by the Chairman and the secretary,
we wish to state in clear terms that we have ABSOLUTE CONFIDENCE in the leadership of our President; Prince Ezeala Ferdinand Akano and are solidly behind him in his efforts to extricate the Alumni Association from the current predicament it has found itself. This vote of confidence has become necessary and a counter to the many accusations against our president for which one is allegedly not carrying members of the NEC along in his programme implementations.
The Alumni under the able and pragmatic leadership of Akano has forged a new spirit among Alumnus code named #AlumniSpirit. It is a spirit of purposeful and impactful relationship among members of the Alumni. In fact there is a new culture of onuru ube nwanne agbala aso code named #Alumnirelationship
We are pained to note that just a few individuals, who do not wish to respect the general dispositions of Alumni members toward its healthy growth and development, have taken it upon themselves to perpectuate hatreds and divisions among members of the Alumni. This indeed is a very sad narrative and a counter to the #AlumniSpirit and #Alumnirelationship.
As NEC members duly elected by the people, it is our duty to remind these individuals hiding under the name of BOT that our esteemed Alumni Association is not a private estate of few individuals and has established procedures and protocols for engagements with one another that clearly reflects and respects the sensitivity of our members who voted us into office. We are accountable to all members and not just a few gang of individuals.
We strongly feel that proper procedures and protocols have not been effectively followed by the BOT in reaching the decisions that purport to have suspended our president and infact we are embarrased that after successive interventions of majority of the legal advisers that the BOT erred in procedure that they have refused to heed legal advice, an act only likened to tyranny.
We state in strong terms that the action of the BOT is a whitch-hunt that is politically motivated.
It is our strong conviction that this Alumni Association is voluntary and for service. This Alumni Association is meant to uplift and not to destroy her members; it is our strong conviction that the Alumni Association is for friendship building not destruction; it is our strong conviction that this Alumni Association is not a clandestine Association; it is our strong conviction that Prince Ezeala Ferdinand Akano has always operated an all inclusive and open NEC except for a few individuals who are bent on bringing disrepute to his person and administration and it is our strong conviction that Prince Ezeala Ferdinand Akano ever since his election as the National President of our Alumni Association has helped to repostion the Alumni, attract more quality Imo Stars to contribute in the growth and development of the Association.
9.In keeping to the constitution of the Association and that of the Federal Republic of Nigeria for due process and fair hearing, we make bold to say that the Board of Trustees holds no executory powers but by their actions has usurped the powers of the National Executive Council as provided for in our constitution.
We state unequivocally that we are in consonance with our dear President and request members of the public to discountenance any purported Suspension order by the Board of Trustees which is counter productive in the given circumstances.
Signed:
Prince Ezeala Ferdinand Akano – Lagos State Chapter Chairman/National President
Anayo C. Uhiara, PhD. National Secretary/Imo Chapter Chairman
Mr. Innocent Ekeopara – National Social Secretary/FCT (FCT)Chapter Chairman
Sir. Chidi Chiege – North America Chapter Chairman
Rtn. Anyanwu Kelechi – National Financial Secretary/Imo Chapter Secretary
Mrs Nonye Nwosu-Orue National Treasurer
Dr. Lawrence Ugochukwu Okorozoh, – National Public Relation Officer
Barr. Nwelue Okechukwu – National Legal Adviser I
Barr. Ogwuru Paul -National Legal Adviser II
Mr. Chima Iwuala – Ebonyi State Chapter Chairman
Dr. Goddey Chikwe – Enugu Chapter Secretary
Mr. Obinna Ejimonye – Ebonyi State Chapter Secretary
Mr. Azuoma Ikechukwu Franklyn – FCT (Abuja) Chapter Secretary
Mrs. Ijeoma Nwapa – North America Chapter Secretary
Barr. Mrs. Ifeoma Charles – Umeh – Europe Chapter Secretary
Mr. Alfred Onyenwezi – Bayelsa Chapter Secretary.
This is a release from the office of the National PRO of Imsu Alumni Association
Dr. Ugochukwu Lawrence Okorozoh ( Hugos )