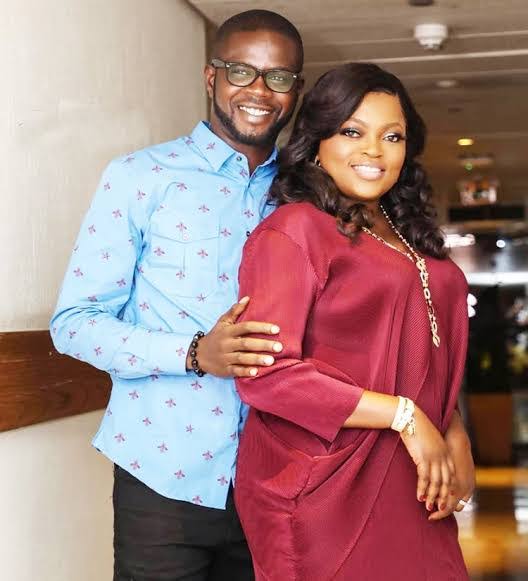 Actress Funke Akindele and her husband, Abdulrasheed Bello aka JJC Skillz have been arraigned before an Ogba Magistrates court for violating ban on gatherings in Lagos.
The couple broke the Lagos State lockdown rule over the weekend when they hosted a party in their residence to celebrate her husband's birthday. They were arrested on Sunday by the police after the video of the party caused uproar from Nigerians, who condemned the celebrity couple for breaking the law.
The celebrity couple were arraigned for breaching the Lagos Infection Diseases Regulations 2020 (the Regulations).
Funke Akindele Bello and her husband now face a jail term of one month or N100,000 fine or both if found guilty.
Funke Akindele on Saturday organized a house party to celebrate her husband JJC's birthday at her residence in Amen Estate Ibeju-Lekki in Lagos.