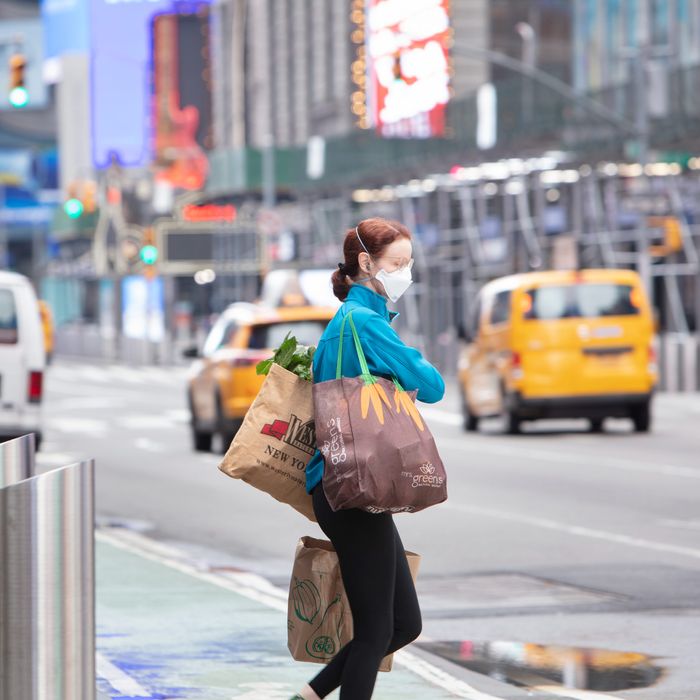 New Yorkers cover their faces in public. Photo: Melissa Hom
As of Friday night, there have been at least 102,870 confirmed cases of the coronavirus discovered in New York, including more than 57,159 in New York City. At least 2,935 people with COVID-19 have died in the state, which has the largest number — around 38 percent — of confirmed cases in the U.S.
Nationwide, more than 272,000 cases of COVID-19 have been confirmed across all 50 states, Washington, D.C., and three U.S. territories. At least 7,000 people have died from the virus in the country, where 12 states have confirmed more than 5,000 cases. COVID-19 has killed more than56,700 worldwide.