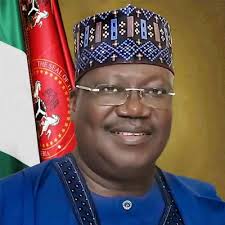 The Senate of Nigeria has adjourned plenary till April 7 as part of precaution to curb the spread of corona virus in the country.
The lawmakers arrived at this decision after a closed-door session that lasted for about an hour.
President of the Senate, Ahmad Lawan, urged the Federal Government to assist the states with funds to combat the global pandemic that is fast spreading .
He also stressed the need to set up a special fund to assist persons affected by COVID-19. The lawmakers also observed a minute silence for their colleague Senator Rose Oko passed on at a hospital in United Kingdom. Daily Blast also learnt that the House of Reps have suspended plenary indefinitely.