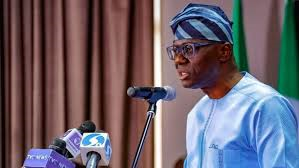 In a bid to contain the dreaded pandemic Coronavirus, the executive governor of Lagos state Mr. Babajide Sanwo-Olu has ordered the temporary closure of all bars and nightclubs in the state.
The very proactive governor who has been on top of the situation since the first case of coronavirus in the state also announced that primary and secondary schools will embark on vacation to avoid further spread of the disease.
Lagos is the worst hit state with about four new cases of COVID-19. Sanwo- Olu also advised residents of Lagos state to maintain good personal hygiene by washing their hands regularly and observe social distancing.